Although women in Ancient Greece had few rights - unable to vote, own land, or inherit, this did not stop some women from reaching greater heights then their expected place in the home with only a purpose of rearing children and maintaining the household.
Of course that is only a general description, and when considering Greek women, one should remember our sources are incomplete and not always unbiased.
As World History highlights, only in Athens can their status and role be described in any great detail. Neither are we sure of the practical and everyday application of the rules and laws that have survived from antiquity.
On International Women's Day, we look back at seven Greek women who hugely influenced Ancient Greece.
Aspasia of Miletus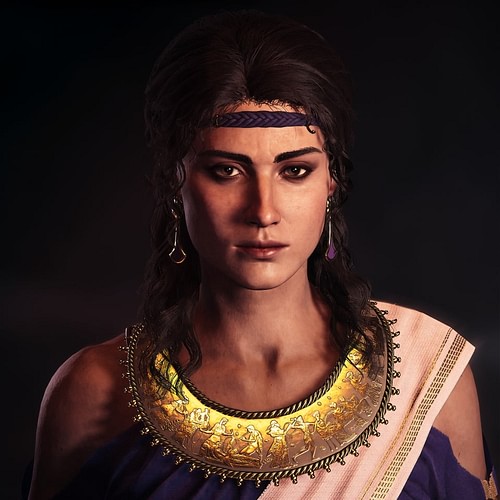 Born in Miletus in Asia Minor, Aspasia (470-410 BCE) was an important figure in Classical Athens. While few sources can tell us how she immigrated to the city state, she was known as the partner of Pericles, a local statesman, and mother of Pericles the Younger. Plutarch recounts that her home in Athens was an intellectual center, where prominent writers and thinkers regularly gathered. She is said to have established a girls' school, surpassing the limitations imposed on women.
Agnodice of Athens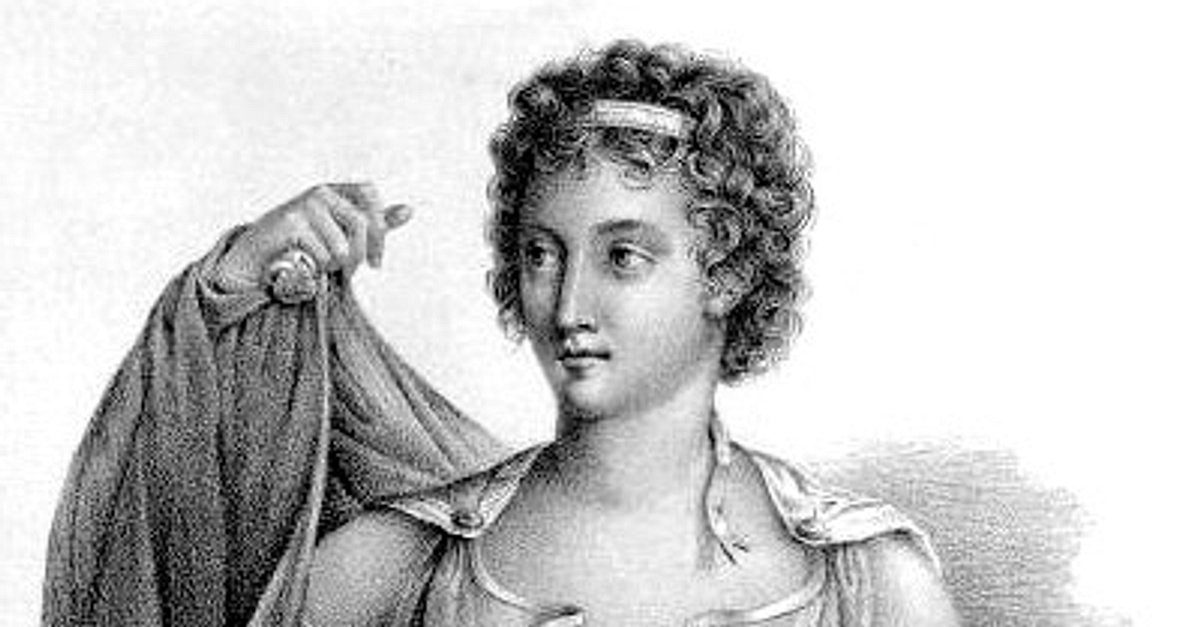 Born into a wealthy Athenian family, Agnodice (c. 4th century BCE) was actually the first female midwife known to history. Her story is told by Roman author Gaius Julius Hyginus, who recounts that she studied medicine under Herophilus disguised as a man, as women were not allowed to practice medicine. She started practicing in Athens still disguised as a man, and specialized in helping women during labor, as men often refused to do this. In one instance she had to reveal to a patient that she was a woman in order to proceed. Jealous of her success among women, her male colleagues accused her of seducing women. She was even tried, and defended by the wives of leading statesmen of Athens, she was acquitted. Thanks to her, the law against female physicians practicing in Athens was overturned.
Hypatia of Alexandria
Hypatia of Alexandria (350-415 CE) was a philosopher, astronomer and mathematician in Alexandria. She is the earliest known female mathematician, and was the last head of the Philosophical School of Alexandria, as well as the keeper of the famous library. The daughter of Theon of Alexandria, a mathematician and astronomer, she was a popular teacher and lecturer on philosophical topics, and is credited as the inventor (or at least, the perfecter) of the astrolabe. Her belief in Neoplatonism caused her to be considered a pagan, which led to her being stoned to death after being accused of witchcraft.
Hipparchia of Marneia
Hipparchia of Marneia (c. 325 BCE) moved to Athens with her family, where she met Crates of Thebes, the most notorious Cynic philosopher of the time. Attracted by the simplicity of the Cynic lifestyle, she fell in love with him. Despite her parents' disapproval, she married Crates and they lived in austerity and poverty on the streets of Athens, according to Cynic beliefs. After his death, Hipparchia is said to have written many works, which unfortunately have been lost. However, she is the sole female philosopher included in Diogenes Laërtius's work, alongside Plato and Socrates.
Arete of Cyrene
Daughter of Aristippus of Cyrene in modern-day Libya, Arete (5th–4th century BCE) is known as the first female philosopher. She learned this from her father, a former student of Socrates, and passed teachings on to her son, Aristippus the Younger. It is said that she took over the School of Cyrene after her father's death. While none of her teachings have survived, she is mentioned by several historians and philosophers, including Diogenes Laërtius, Aelius, Clement of Alexandria and Aristocles.
Hydna of Scione
Taught by her father Scyllis of Scione, Hydna (c. 500 BCE) was one of the top swimmers and divers of her time. During the Persian invasion in Salamis in 480 BCE, she and her father swam until they reached the Persian fleet and cut their moorings, causing the ships to drift and crash into each other and even sink. This allowed the Greek naval forces to prepare for battle and eventually defeat the Persians. To thank them for this heroic gesture, statues of Hydna and her father were erected in Delphi.
Telesilla of Argos
A native of Argos, Telesilla (c. 510 BCE), was a prominent lyric poet, considered one of the nine Female Lyric Poets of Greece by Antipater of Thesalonike. As she was constantly sick as a young woman, she consulted an oracle, who told her to dedicate her life to the Muses. She studied music and poetry and was quickly healed. She became an influential poet, but also gained fame by pushing the Spartan forces away from her hometown. King Cleomenes of Sparta defeated the Argive soldiers in the Battle of Sepeia, but when the Spartans were ready to take the city they found that Telesilla had gathered and armed the women, slaves and remaining men of the city. The makeshift army fought so valiantly that the Spartans fled.
READ MORE: Top 10 Ancient Greek Goddesses.