The National Police of Spain has surely stopped a slew of slayings after arresting five Pakistani citizens for encouraging their compatriots through social media networks to assassinate those who raise their voice against radical Islam
Police arrested the five foreigners on February 21 in Barcelona, Gerona, Ubeda (Jaen) and Granada, according to a media report.
The detainees, all in their twenties, were not your typical sympathisers of the Islamic State (ISIS) or Al-Qaeda, but rather the radical Islamist group Tehreek-e-Labbaik (TLP).
What most in Europe are naïve to is that the group has parliamentary representation and advocates for the implementation of Shariah law, including the execution of those who are branded as blasphemers.
The extremist groups name translates to "Movement of the Prophet's Followers".
They are an extremist Sunni Islamist group whose main focus is protecting Pakistan's draconian blasphemy laws and punishing blasphemers.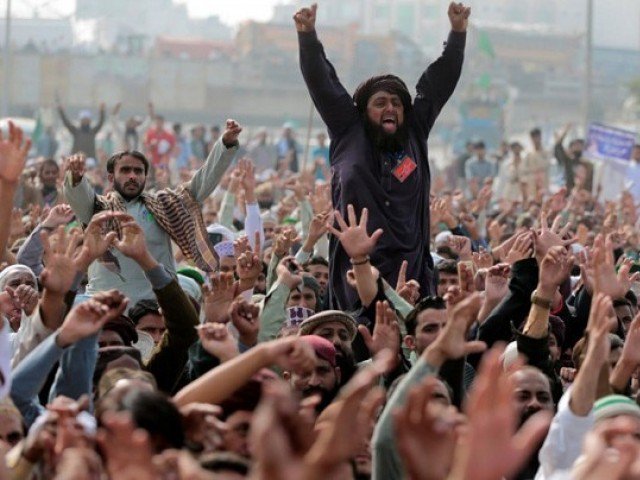 The movement was established in 2015 out of a protest campaign to seek the release of Mumtaz Qadri, a police guard who assassinated Punjab governor Salman Taseer in 2011 over his calls to reform blasphemy legislation.
Qadri was later executed.
The extremist group founded a political party at Qadri's funeral in 2016, which was attended by tens of thousands of people.
Following violent clashes in April 2021, Islamabad designated the group as a terrorist movement and arrested its leader, Saad Rizvi.
Rizvi has been in detention ever since.
He himself is the son of the group's founder, the late Khadim Rizvi.
READ MORE: Pakistan's ISI fills the void of dirty work opened up after the Arab Spring.