With a "good morning" in Ukrainian, Education Minister Niki Kerameus welcomed students at the 1st and 4th Primary Schools of Rafina who arrived from the besieged Ukrainian city of Mariupol.
The visit was also attended by Luciano Calestini, UNICEF Representative in Greece, with whom the Ministry maintains a memorandum of cooperation for actions related to inclusive education.
The Minister talked to the children, listened to the ways in which their classmates and teachers have welcomed them and played with them and taught them some words in Greek.
Little Alexandros told the minister that he really liked football and they played together, as well as with his classmates, in the courtyard.
Kerameus congratulated the principals and teachers of the schools for the warm welcome of the students, for their willing contribution to the response to this humanitarian crisis and the creation of a climate of hospitality and acceptance.
It is planned for the Ukrainian students, many of them belonging to Mariupol's 120,000+ ethnic Greek community, to engage in an intensive program to learn the Greek language.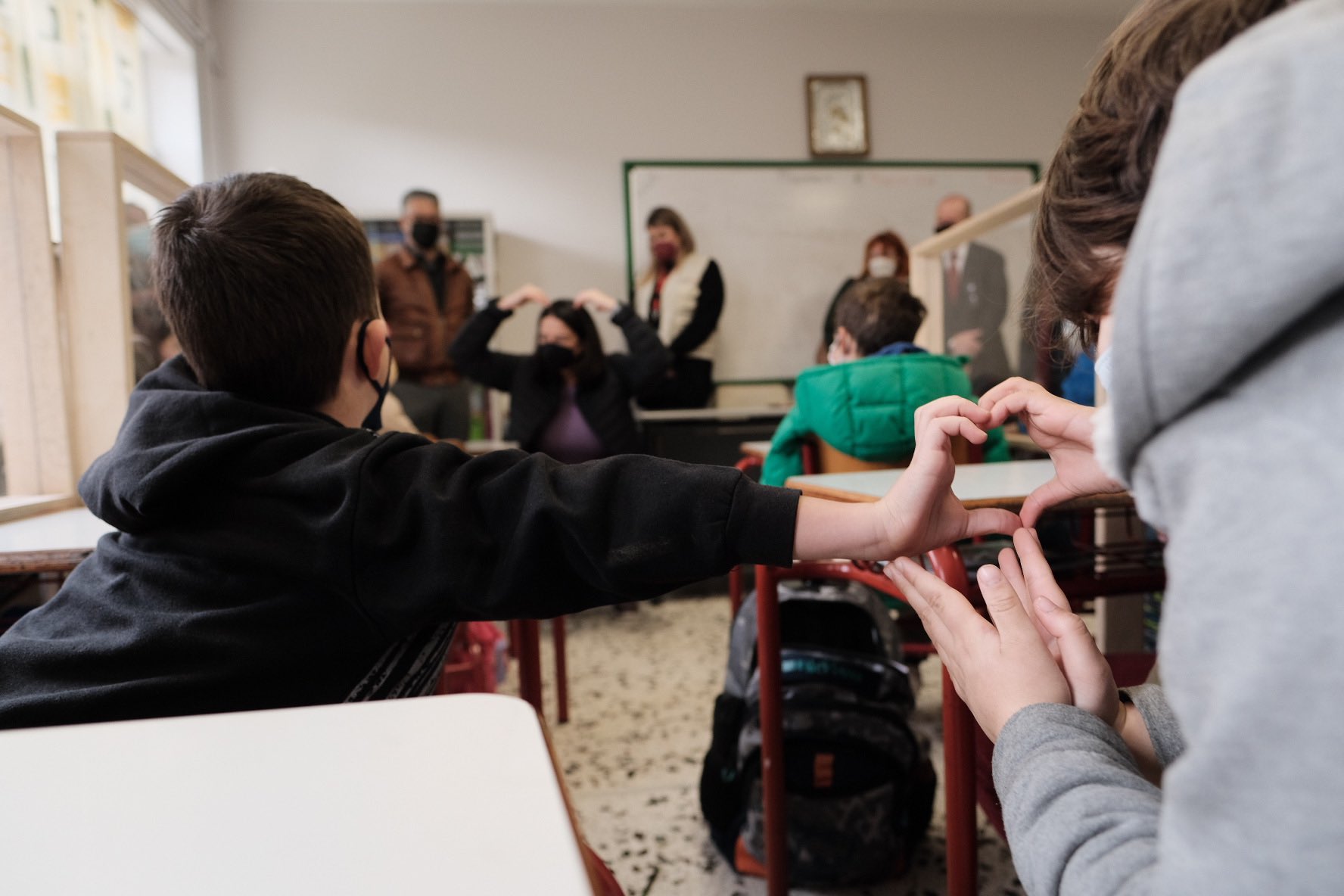 Students with minimal or no knowledge of the Greek language will study for 15 hours a week with an intensive program of learning the Greek language.
During the remaining hours, students attend classes in their regular classroom, in which language communication is not primary, such as Physical Education, Music, IT, Foreign Language, etc.
Psychologists and social workers will also support refugee students.
Kerameus stated: "Greece opened a big hug to welcome students who left their country for a safer destination, for a better tomorrow."
"These children, who have experienced the horrors of war, will find shelter and care here for their educational needs," she continued.
"The smooth integration of refugee children in Greek schools is a priority for us.
"We take care of the right to education, the equal integration of all children without discrimination, the strengthening of the Reception Classes and Reception Structures for educating the refugees, as well as for teacher training, the monitoring of the children's attendance and the resolution of issues at every stage of the educational process.
"Our goal is to form an essentially inclusive school."
READ MORE: Why do so many cities in Ukraine and Crimea have Greek sounding names?