The Pontian Greek actress Elisabet Avramidou Granlund has taken a path less trodden from Westerners to find stardom - becoming a Bollywood actress.
She left her birthplace of Sweden at only the age of 21 to move to India to become a Bollywood actress in Bollywood. Quite unusual, as most usually search for Hollywood, but not for Grandlund, who has adopted the name "Elli Avram" for her Bollywood career.
Elli Avram was born on July 29, 1990 in Stockholm to Jannis Avramidis, a Greek musician of Pontic descent, and acclaimed Swedish actress Maria Granlund, who played in Ingmar Bergman's Oscar-winning film "Fanny and Alexander."
From a very young age, Granlund was fascinated by Indian music and the colorful clothes in Hindi films.
In fact, she even found similarities between the Greek music her father was playing and Indian melodies. By the time she was a teenager, she was buying Hindi movies and immersing herself in the exotic Bollywood magic.
Meanwhile, the young actress was receiving acting lessons from her mother and her aunt, who also runs a theater. At the age of seventeen, she joined "Sundbyberg," a Pardesi dance group that primarily performed Bollywood songs.
One year later, she acted in the Swedish movie "Förbjuden Frukt," (Forbidden Fruit) a crime drama in which she played the lead character's girlfriend.
At the age of 20, Granlund appeared on the Swedish TV series "Gomorron Sverige (Good Morning Sweden)."
Moving to India's Bollywood and stardom
In September 2012, the Swedish-Greek woman made the bold move of visiting Mumbai with the aim of pursuing an acting career in Bollywood, in fulfillment of a wish from the time that she was a 14-year-old girl.
She soon managed to get a work visa by signing up with a modeling agency. It didn't take long before her face became known, as she starred in several television commercials. But Granlund came to real prominence after participating in the Indian reality TV show "Bigg Boss" in 2013.
From then on, it was a straight shot all the way to the top. Granlund became the Bollywood star she had wanted to be ever since she was a little girl.
Although she didn't speak the language and had the wrong accent, her dancing and stunning looks helped her get parts in the films "Mickey Virus" (2013), "Kis Kisko Pyaar Karoon" (2015), "Naam Shabana" (2017), "Poster Boys" (2017), "Naa Peru Surya, Naa Illu India" (2018), "Bazaar" (2018), "Fraud Saiyaan" (2019), "Paris Paris" (2019), and "Butterfly" (2019).
The "Greek goddess of Bollywood" does not forget her roots
All her many films, as well as her frequent appearances in galas and shows, made industry executives and audiences alike begin calling Granlund "The Greek goddess of Bollywood."
Yet Granlund remains down to earth and never forgets her Pontic roots and her family back in Prochoma, Thessaloniki. As she told the Proto Thema, she visits her Pontian grandparents every summer and is very proud of being of Pontic descent.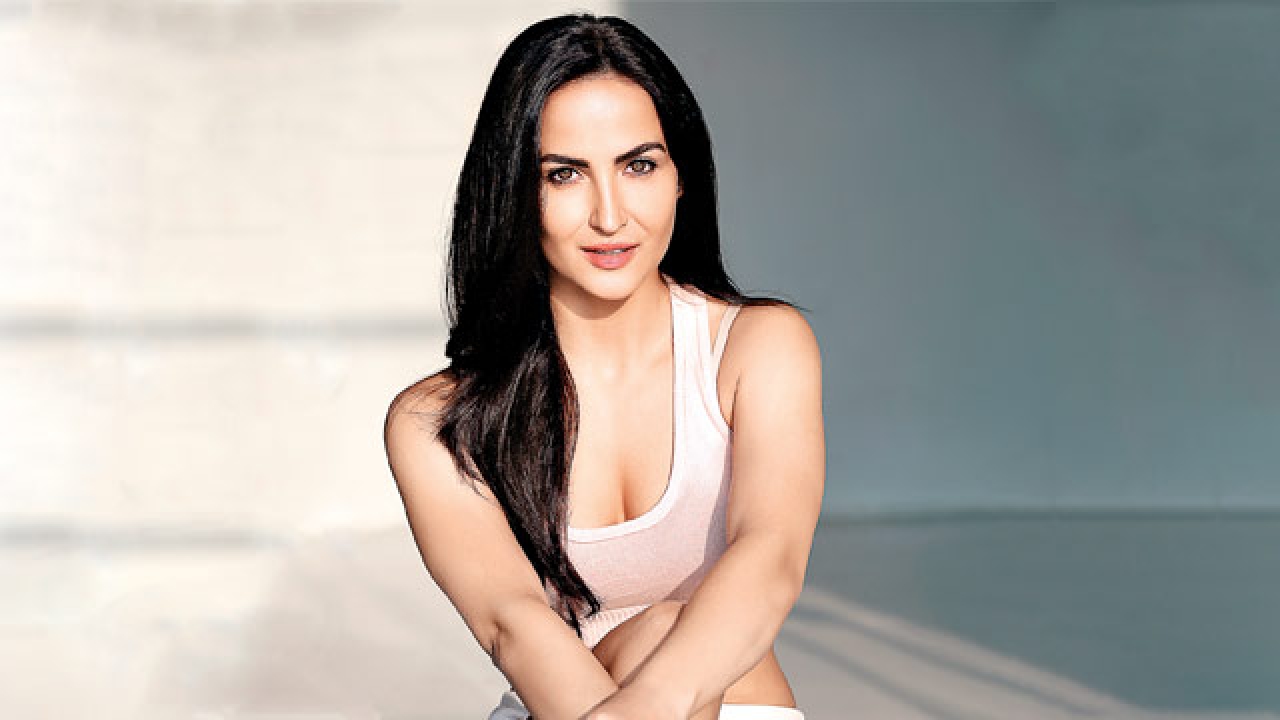 "If I don't visit Prochoma every summer, the year is not going well for me. My mind is full of pictures of my grandmother and grandfather, who were talking to me about Pontus and its traditions. This is where my heart truly is," she told Proto Thema.
Despite all the fame and glamor, the actress says that what she really wants is to finally settle down with a Pontian man: "I want to marry a Greek man. In fact, I want to marry a Pontian man. This is what I want, and I mean it."
READ MORE: The Contribution Of The Greeks And Philhellenes Of India To Greece' Independence.