Despina Vandi continues to impress us with her style and aesthetics, and as it seems, her styling has passed onto her daughter, Melina Nikolaidi.
On Saturday morning, mother and daughter were immortalised in Glyfada, where they found themselves shopping and dressed in a way for any leisurely walk, especially as the weather is somewhat more unpredictable at the moment.
Despina took advantage of the sunny weather the southern suburbs experienced and dared to wear denim shorts with a loose fit, which she combined with a white T-shirt, black jacket, baseball cap, black bone glasses and sportswear with fluroscent outlining.
The look was completed by a Hermés Evelyne bag in tan colour.
On the other hand, 18-year-old Melina chose an athleisure ensemble, with black leggings, burgundy sweater, black sneakers and a medium-sized top-handle bag.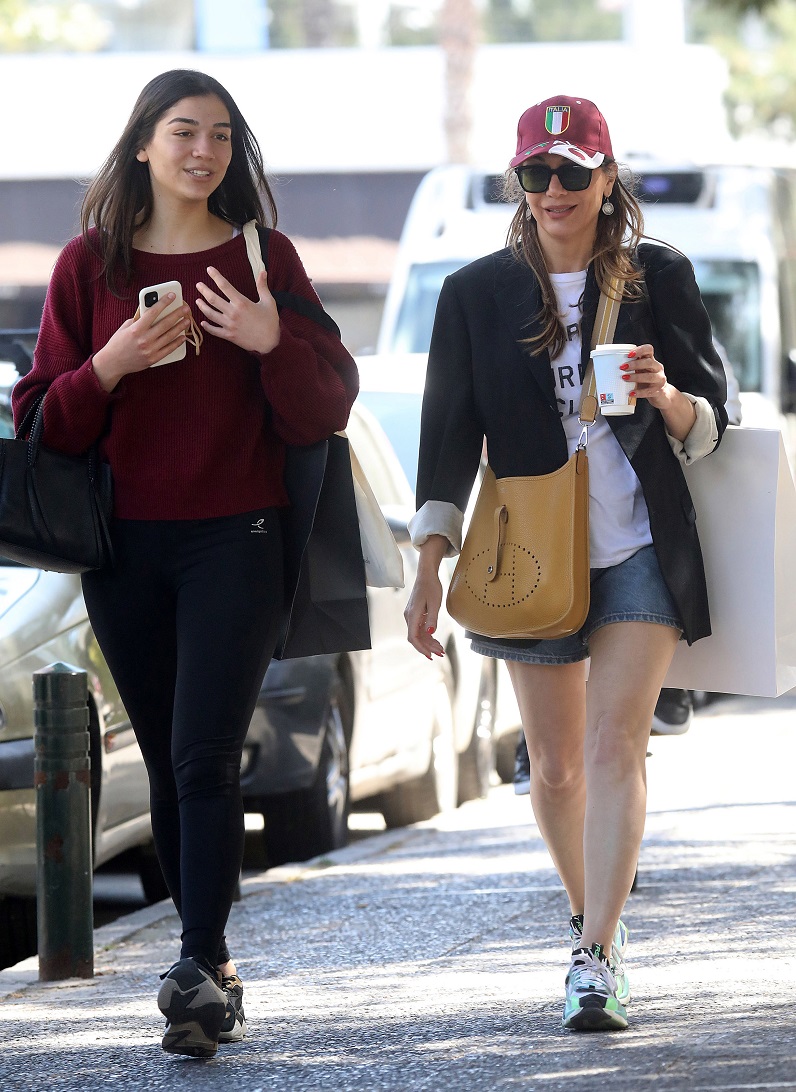 The two seem to be spending as much time together as possible, as Melina will leave in a few months to study in London and the time of separation is approaching.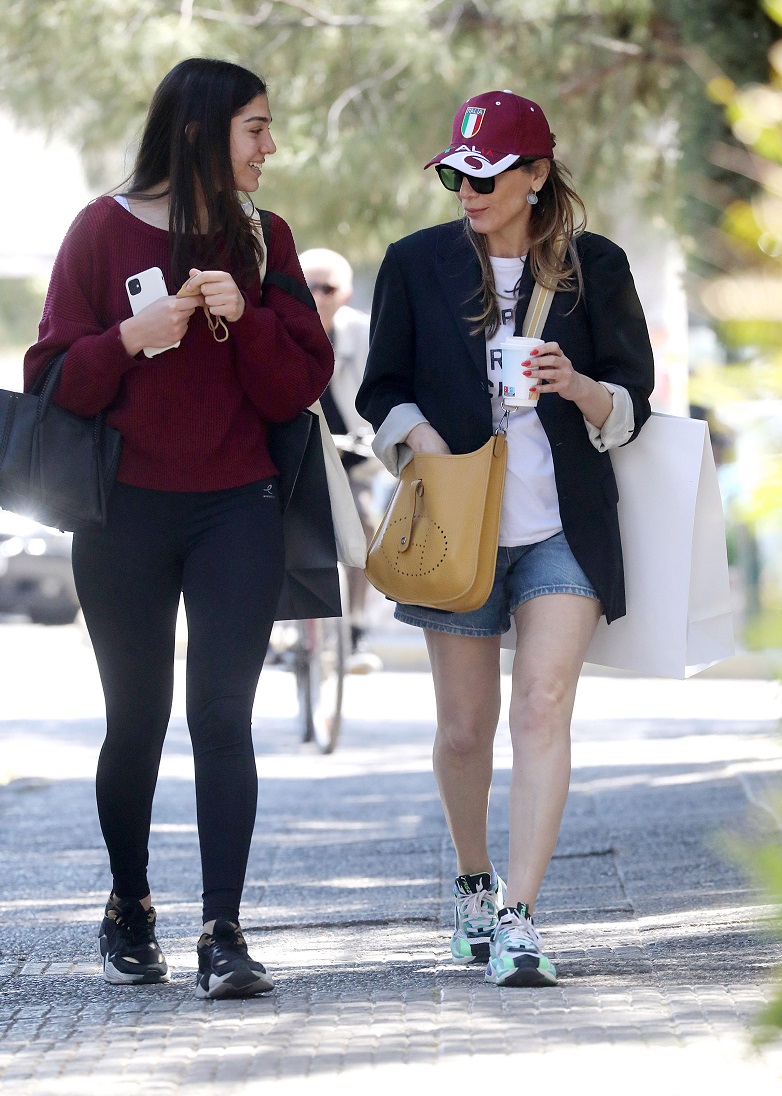 It is remembered that on February 8, Despina Vandi and Demis Nikolaidis celebrated their daughter's 18th birthday.
The former AEK football player, who also co-hosts Monday FC, did not hide his emotion.
"Let's say 'happy birthday' to my daughter, who today turns 18 and every year my best man (koumbaro) Giannis Leounakis on Rock FM puts this song (Super Girl)," Nikolaidis said.
"Every year on the 8th of February he puts this song for my daughter," he said, adding: "She turns 18 and grows up."
Shortly afterwards, Nikolaidis, obviously excited, added: "I would like to see her happy, nothing else. I will call her at 12.01. I hope to be the first to phone her."
A few days ago, the legendary footballer had spoken again about his children.
In one of the rare times when he gives interviews, Nikolaidis talked about his life and that of his two children.
To the question "what is it like to be a father?", he said: "The ego stops. This is a huge change! Someone else dominates you."
Watch the video:
READ MORE: Eleni Foureira announces new album with a sexy photoshoot (PHOTOS)