It is no longer news that electric cars are sold in Greece and Tesla is having a party in this category. Almost 1,300 have been ordered in Greece in the last year and a half now. If we include foreign imports, the number increases significantly, exceeding 1,500 units.
Model 3 and Model Y are available in Greece, while the Model Y Performance version has recently started, which has more than 500 hp and is manufactured in the new GigaFactory in Germany.
However, a model that steals the show and is expected to be seen in 2023 is the Model S in the Plaid version. It is basically the top and fastest Tesla in history, which has already aroused the interest of fast drivers everywhere.
Incredible performance
This model weighs 2,162 kg and delivers 1,022 hp (from three engines) through the four wheels and offers breathtaking performance reminiscent of a supercar.
Specifically in the language of numbers, 0-100 is achieved in 2.1 seconds, 0-400 (metres) in 9.23 seconds while the final speed reaches 322 km / h.
According to the American firm, the autonomy reaches 637 kilometers (with… normal driving). Other elements also make sense, such as the luggage compartment of 793 litres (!).
The 17- inch touch screen on the center console with a resolution of 2200 x 1300. The sound system of 22-speaker and 960 watts and the… steering wheel!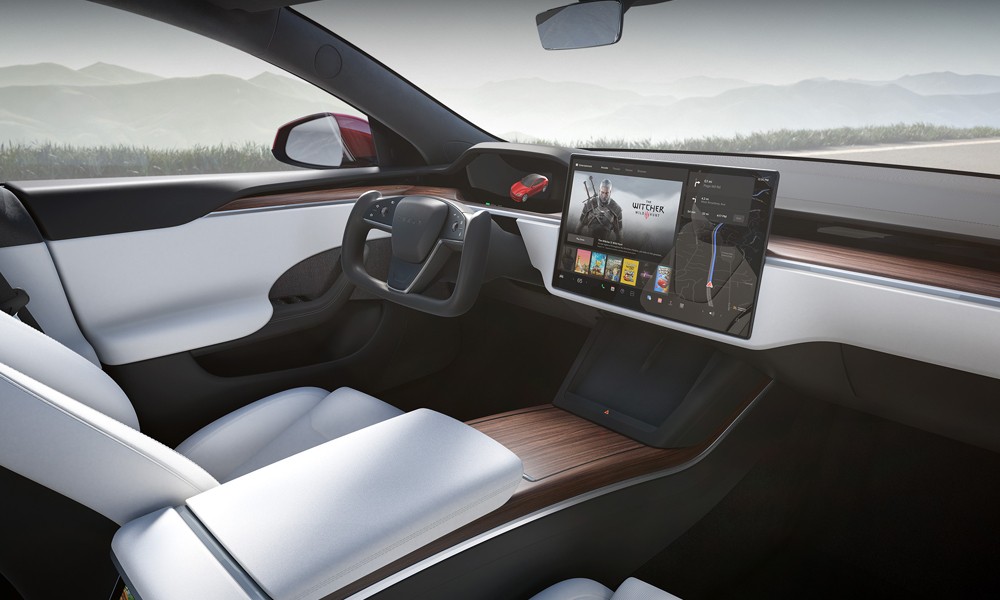 Orders stop
The price in Greece exceeds 130,000 euros, but it seems that the buying public that wants it does not complain at all are are willing to pay such a price. Orders for this model are already high and according to News Auto, have already exceeded 90.
Those who wish to proceed with a new order, do not have the opportunity as the company froze them due to demand.
With such a demand though, it can only be expected that more will be available for sale in Greece.
READ MORE: e.wave X: The new "Made in Greece" electric car.