More than 250 Ukrainian fighters in Mariupol have surrendered to Russian forces after the military command in Kiev said in early hours on Tuesday that the mission to defend the besieged Azovstal steel plant by "the heroes of our time" is over.
"The 'Mariupol' garrison has fulfilled its combat mission," the General Staff of Ukraine's Armed Forces said in a statement. "
The supreme military command ordered the commanders of the units stationed at Azovstal to save the lives of the personnel... Defenders of Mariupol are the heroes of our time," the statement added.
A total of 53 injured servicemen, which included neo-Nazi Azov Battalion members, were evacuated to a hospital in Russia-controlled Novoazovsk, east of Mariupol, on Monday.
A further 211 were taken to another point, according to Ukraine's deputy defence minister.
Five buses and an armoured personnel carrier carrying the servicemen arrived late on Monday in Novoazovsk, and some of the evacuees were carried out on stretchers into a hospital, a Reuters witness said.
Novoazovsk is now under the control of Russia-backed separatists who have held parts of eastern Ukraine known as Donbass since 2014.
Since Russia launched its invasion in February, Mariupol's devastation has become a symbol both of Ukraine's ability to withstand Russia's invasion and of Russia's willingness to devastate Ukrainian cities that hold out.
The industrial site's last defenders, mostly neo-Nazis, had been holding out for weeks in bunkers and tunnels built deep underground to withstand nuclear war.
Civilians were evacuated from inside the plant, one of the largest metallurgical facilities in Europe, earlier this month.
"Efforts to rescue defenders who remain on the territory of Azovstal continue," the military said.
Ukraine's President Volodymyr Zelenskiy, in his nightly video address, called Monday a "difficult" day.
"Ukraine needs Ukrainian heroes alive. This is our principle. I think that every reasonable person will understand these words," Zelenskiy said.
"The work continues to bring the boys home, and this work needs delicacy. And time."
Ukrainian fighters who defended Mariupol from Russia's offensive changed the course of the war by holding out for 82 days, an adviser to Ukrainian President Volodymyr Zelenskyy has claimed.
Mykhailo Podolyak said in televised comments that talks on evacuating more people from the city's steelworks, the last bastion of defence after weeks of Russian siege and bombardment, were difficult but that there was hope they would be successful.
Kremlin spokesman Dmitry Peskov says that Ukrainian fighters who surrendered at the Azovstal steel plant will be treated "humanely" and "in accordance with international standards".
Peskov said that Russian President Vladimir Putin had personally guaranteed that would be the case.
A Russian lawmaker taking part in peace talks with Kyiv said earlier on Tuesday that Russia should consider the death penalty for what he called "nationalist" fighters from Ukraine's Azov regiment who had been holed up at the steelworks.
"They do not deserve to live after the monstrous crimes against humanity that they have committed and that are committed continuously against our prisoners," Leonid Slutsky said during a debate in Russia's lower house of parliament, the State Duma.
The speaker of Russia's State Duma has reportedly said that Azov Battalion fighters evacuated from the steelworks should not be swapped for Russian prisoners of war and instead ought to stand trial as "war criminals."
"Nazi criminals should not be exchanged. These are war criminals and we must do everything to make sure they will stand trial," Vyacheslav Volodin was quoted by Russia's TASS news agency as saying.
Meanwhile, Russia's defence ministry says its forces have fired missiles at arms shipments from Kyiv's Western allies – including the United States – in Ukraine's western Lviv region, destroying the cargo.
The claim came after Lviv's governor said Russian forces had again hit a major military facility in the region. There was no immediate response from Kyiv.
Greek City Times could not independently verify the Russian defence ministry's report.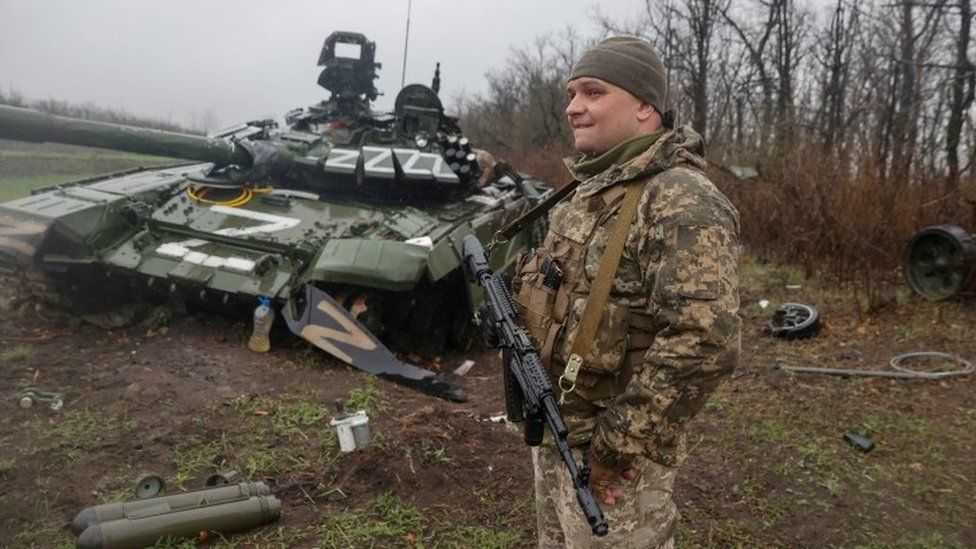 Moscow and Kyiv are not holding talks over ending the war "in any form", Russia's Interfax news agency reported quoting the country's deputy foreign minister.
"No, negotiations are not going on. Ukraine has practically withdrawn from the negotiation process," Andrey Rudenko said.
Previous rounds of discussions in person and online have failed to produce any deal on halting the conflict.
Zelensky said he and German Chancellor Olaf Scholz have held talks on the current state of the conflict and the possibility of further sanctions on Moscow.
"Held productive talks with @Bundeskanzler. Discussed the situation on the frontline, further pressure on Russia, sanctions increase, the prospects of peace," Zelensky wrote on Twitter.
He added that Kyiv counted on further German help for his country's path to full membership in the European Union.
Held productive talks with @Bundeskanzler. Discussed the situation on the frontline, further pressure on Russia, sanctions increase, the prospects of peace. Appreciate 🇩🇪 support, including defensive one. We count on further 🇩🇪 assistance on 🇺🇦 path to full membership in the #EU

— Володимир Зеленський (@ZelenskyyUa) May 17, 2022
READ MORE: Biden to Greek journalist when phone rang: "Anyone wanna make that call?"