This year is developing into a very dynamic tourist season for the Lasithi Regional Unit in Crete, which includes well-known tourist zones such as Agios Nikolaos, Elounda, Sitia and Makri Gyalos.
According to Manolis Varkarakis, the president of the Lassithi Hotel Association, for the wider area of ​​Agios Nikolaos, "[it] is like a second August", with occupancy in hotels exceeding 90 or even 95%.
"On the one hand, the climate of Crete, which makes vacations ideal, and on the other, the constant value of the island, have shaped a reality that is particularly satisfactory for our place," said Mr. Varkarakis to AMNA.
"September as a month has the tourist traffic of August, with better quality visitors and more quiet," he added.
The estimates of the president of the Association of Hoteliers of Lasithi for the progress of the season, based on the data available from the reservations, are that until the middle of October,  tourism will fluctuate at very high levels, while its end is calculated by November 15.
"A good tourist season, of course, in terms of traffic, does not mean a good year in terms of revenue. This season is a very dynamic season and that makes us happy, but we should not forget that this is a year in the middle of an energy crisis, which has sent costs skyrocketing,"  stressed Varkarakis.
The tourism operators in the area of ​​Sitia, at the easternmost tip of Crete, are equally satisfied.
The president of the Sitia District Hotels Union, Yiannis Kakourakis, said that in the tourist areas such as Sitia, Makry Gialos and Palekastro, traffic is still dynamic, with occupancy ranging from 60-80%.
"For our region, this year is a very good year, which surpassed last year and came close to the numbers of 2019," said Kakourakis, who added that "until the end of September, this image is expected to continue."
The area of ​​Sitia again this year gathered a lot of interest from not only foreign visitors, but also Greeks.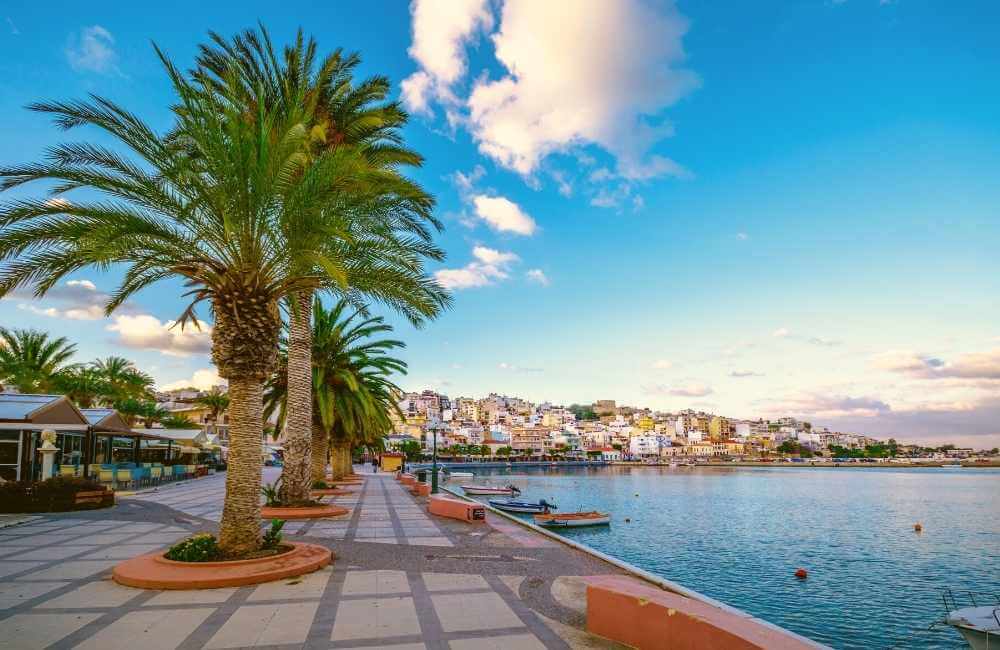 "This is also the reason why, from the first ten days of September, tourist traffic begins to decrease. Holidays for Greeks are traditionally completed by the end of August or the beginning of September, due to schools, etc.," said the president of the Sitia District Hotel Association.
He also expressed the hope that the flow from abroad will be strengthened next year if the Municipal Airport of Sitia "Vicenzos Kornaros" opens to charter flights.
"From the start of the coronavirus pandemic until now, there have been no charter flights from abroad at the airport, and the truth is that this affects tourist traffic to some extent. It is a modern airport that could strengthen the tourist stream in our region and the moves that are being made are moving in the direction of opening it again in view of the next tourist season. At least we hope it will happen," added Kakourakis.
READ MORE: Hotel occupancy rates reached 90% in Mykonos.