The Minister of Immigration and Asylum, Notis Mitarakis, went to Twitter to highlight the reduction of migration flows to the Aegean islands.
The minister noted that "the substantial reduction of flows is maintained, a reduction of 94% on the islands in January."
In fact, the Minister of Immigration and Asylum emphasised that in January 2020, 3,043 illegal immigrants arrived on the islands, while in January 2021 it was only 188.
Διατηρείται η ουσιαστική μείωση των ροών, μείον 94% στα νησιά τον Ιανουάριο (2021: 188 - 2020: 3.043)

— Νότης Μηταράκης - Notis Mitarachi (@nmitarakis) February 1, 2021
Meanwhile, at the land border, Member of Parliament Konstantinos Kyranakis, revealed that the extension of the border fence at Evros is progressing and that illegal immigrants can begin being deported, as previously reported by Greek City Times.
"The fence on the Greek-Turkish border at Evros is progressing while today it was announced that two more states of origin for immigrants was designation as 'safe'. Time for deportations to begin," he said.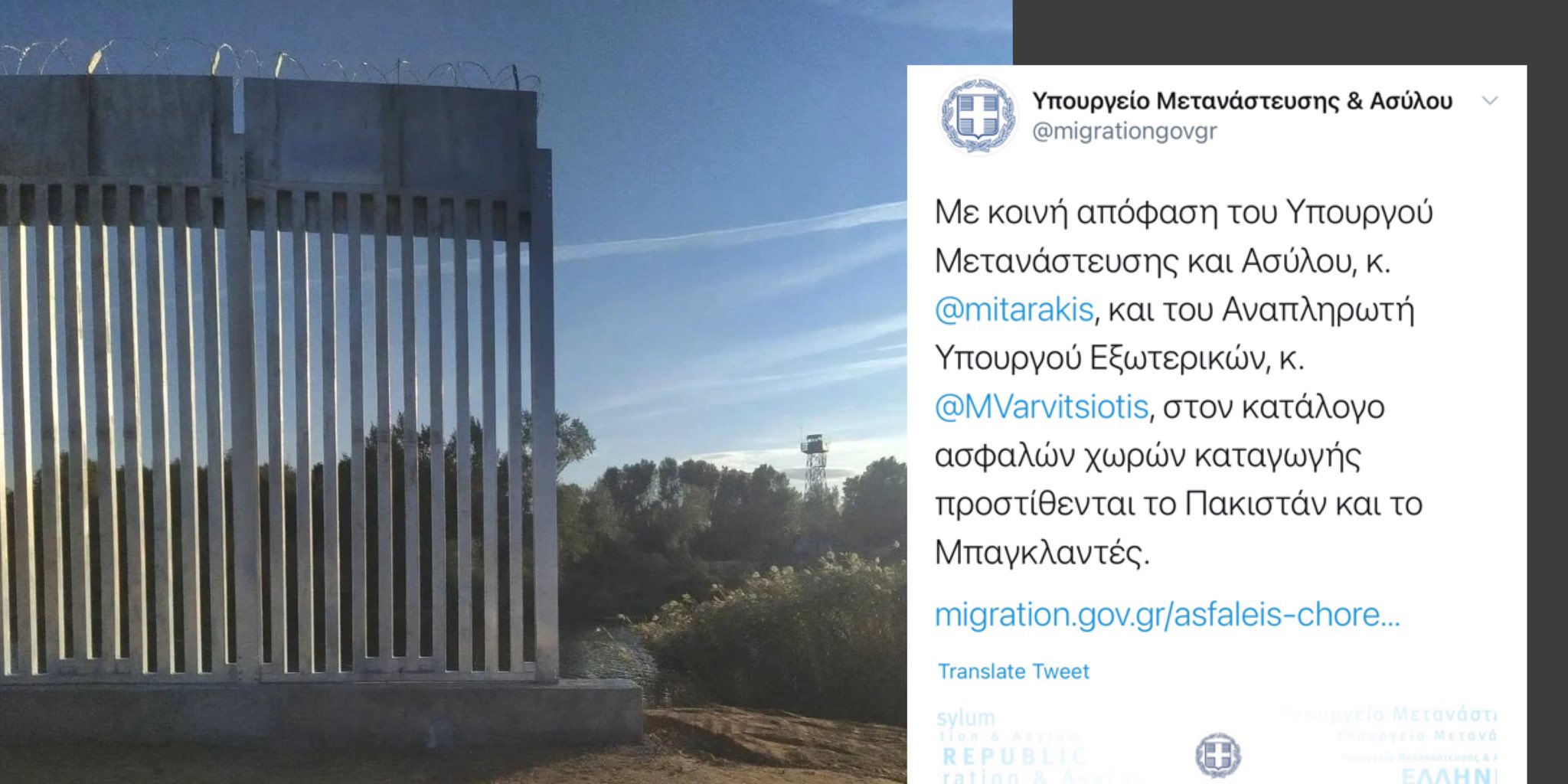 It is worth noting that a Joint Decision by Deputy Foreign Minister Miltiadis Varvitsiotis and Mitarakis was published which updated the list of safe countries of origin and now includes Bangladesh and Pakistan.
Illegal immigrants from these countries can now be deported.