Retired Lieutenant General Ilias Leontaris has a wealth of experience acquired over a career that spanned more than four decades.
He not only served in the former Yugoslavia, but also trained in the U.S., contributing to his immense knowledge and experience.
The retired Lieutenant General is Emeritus Commander of the First Hellenic Army and the Ex-Chief of the Cypriot National Guard.
Retired Lieutenant General Ilias Leontaris spoke with Greek City Times on a variety of issues, including Turkish delinquency, Greece's rearmament program, and the changing diplomacy of Athens.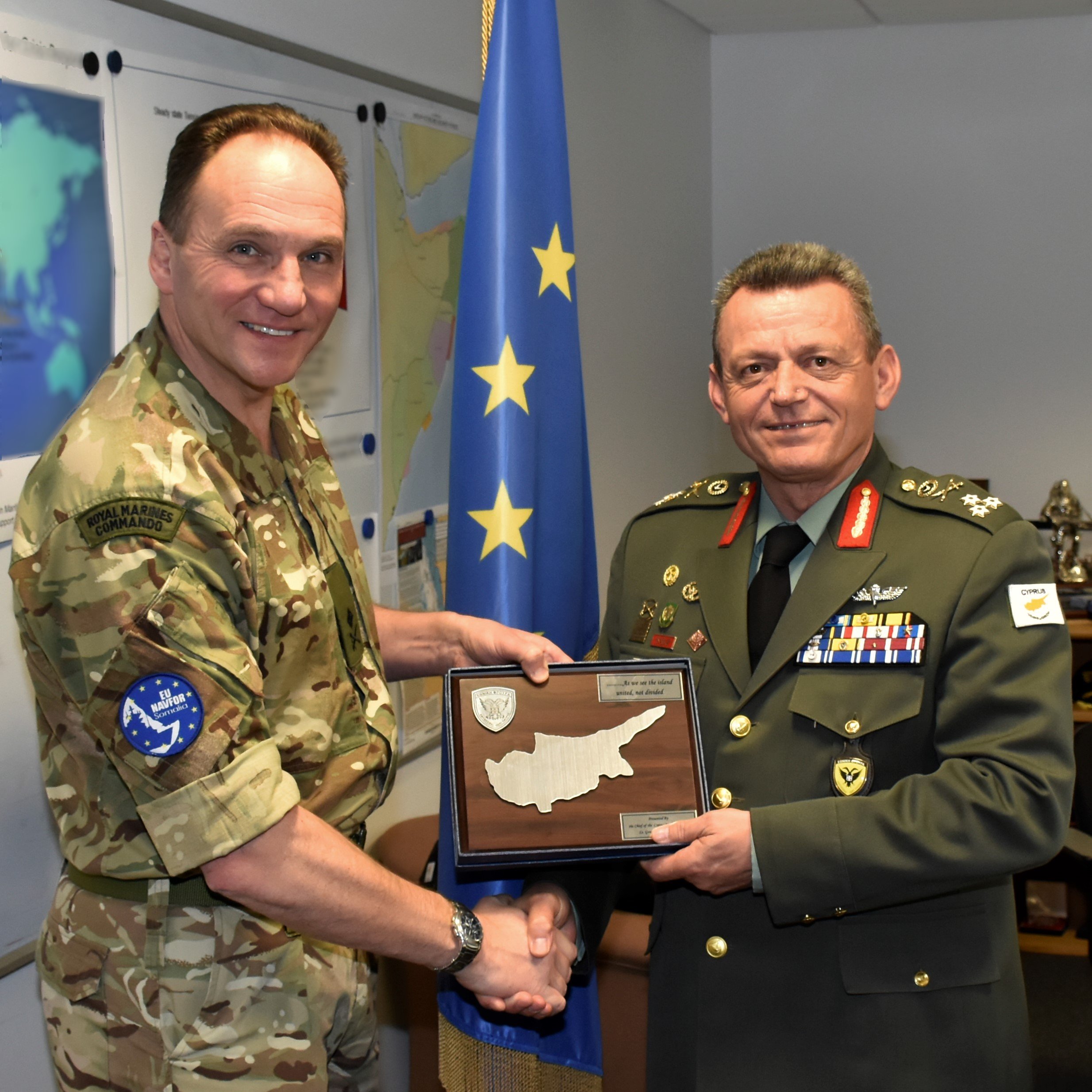 Lieutenant General Ilias Leontaris, have tensions between Greece and Turkey ever been this intense in recent times? 
It is a fact that the latest Greek-Turkish crisis has particular characteristics. We could describe it as the most intense because it has all the characteristics of hybrid warfare and there is also the presence of large military forces.
The missing element was the use of weapons or fire.
In this way Turkey has tried to show its strength and impose its Revisionist and Expansionist policy against the sovereign rights of Greece and Cyprus.
But I could say that it did not surprise anyone because Turkey has shown its intentions many decades ago and made their implementation more pronounced after 2010 when Erdoğan was already dominant in Turkey's political game.
If we take the Treaty of Lausanne as the beginning of Greek-Turkish relations, we will see that tensions and crises of little or no intensity have never been lacking since then.
I can mention a few facts.
A) After the Treaty of Lausanne, the first attempt to normalise the relationship between the two countries was made by Eleftherios Venizelos and Mustafa Kemal Atatürk and the signing of the Friendship, Neutrality and Arbitration Pact on September 30, 1930.
B) During the Second World War, even though Turkey had declared neutrality, in practice it cooperated with Germany and indirectly acted against Greece.
C) Since then, significant moments could be mentioned.
i. In 1952, both countries joined NATO at the same time.
ii. On September 6, 1955 a guided Turkish mob provoked pogroms against the Greek population in Constantinople.
iii. The 1955-59 EOKA struggle against Britain in Cyprus and the island's independence in 1960.
iv. In 1963 Turkey supported the Turkish Cypriots in their mutiny and in 1964 Ankara threatened to invade Cyprus and methodised their withdrawal from the Government of the Republic of Cyprus, followed by the events of the summer of 1964 in the region of Tellyria in Western Cyprus.
v. And we reach the turning point in the new era of Greek-Turkish relations, which is without doubt the crisis of 1974 that led to Turkey's invasion in Cyprus. This was the first and substantial military engagement between the two countries (after the Treaty of Lausanne) and marked the revision of the operational battle order of the Greek Armed Forces.
D. Since 1974 there have been less but intense crises and incidents, which have created the current conditions and highlighted the need to "change" our attitude in our relations with the neighboring country, whose provocation manifests itself in multiple ways and sustains a situation that is far from the product of Confidence Building Measures and good neighborly relations.
More specifically:
HORA 1976. In 1973 the great oil crisis occurred. Three years later the tension over "black gold" extended to the Aegean Sea.
Sismik, 1987. It was March of '87 when the ship "Hori", which has now been renamed Sismik, created issues.
Imia, 1996. On January 31, three Greek naval officers died as a result of their helicopter crashing into the sea. With the intervention of the U.S., the tension was defused and what remained very strongly from this crisis was the constant issue of so-called "Grey Zones".
Imia, 2018. At midnight on February 13, a Coast Guard vessel was inoculated by a Turkish coast guard in the maritime area of Imia.
E) To the above we should add:
Turkey's daily air violations of Greece's National Airspace, Violations of Air Traffic Rules, and Overflights over islands of the Eastern Aegean and the Dodecanese.
The issue of illegal NAVTEX's that freeze areas for exercises and research activities.
You retired in March 2020, just a few months before tensions with Turkey in the East Mediterranean escalated. Would you have retired if you knew that Turkey would intensify its aggression against Greece and Cyprus?
The time of my retirement was well known much earlier. In March 2020 I completed almost 43 years of service in the Armed Forces and three years as Chief of the Cypriot National Guard - this is the usual stay time in the post. I feel complete.
If you mean that my term of office had to be extended because of the ongoing crisis, I would tell you, it could, however this decision falls into the responsibility of the political leadership and I have no reason to comment on it.
Furthermore, I could say that in organisations such as the Armed Forces, personalities have, of course, their role, and there is for sure a slight disruption at any change, but these organisations themselves ensure continuity in their operation.
With regard to the leadership (political and military) of the Greek Armed Forces, I am very pleased to see that there is an excellent climate, a matching of views, coordinated actions, and this has been demonstrated by the effective response and presence of the Armed Forces during last summer's crisis.
Before retiring last year, you were Chief of the Cypriot National Guard. What were the major changes you made to the Cypriot National Guard?
The main objective was the implementation of Phase I of the National Guard Transformation Plan.
This project is accompanied by an ambitious procurement program of new weapons systems and the upgrade of existing ones.
In the context of the project, several other changes had to be made.
To name some I would say improving the living and working conditions for the personnel, as well as their professional development. That is to say, the establishment of a framework of evaluation rules that will:
• inspires personnel's confidence in their natural leadership
• offer opportunities for all to gain knowledge and experience
• guarantee meritocracy and the development of the most capable and most suitable at the top of the leadership
• allows Officers and non-commissioned officers to dream and have ambitions in their career
Of particular interest, we also had to integrate professional soldiers (men and women in all specialties) into the force.
It was a new institution with which the National Guard was transformed by 60% into a professional force and... it had to work.
Another area in which we gave weight was training and education. This is the base of discipline, morale and fighting ability of a force.
Finally, I find it useful to mention the scope of extroversion.
We implemented policies to inform the people of Cyprus about the work of the National Guard within the country and developed a rich program of defense cooperation with other countries that enabled us to have a presence in international activities in Europe, the Middle East, Egypt, as well as in the U.S.
Greece is currently going through a massive rearmament program. Although we are on the path of acquiring Rafale and F-35 fighter jets, upgrading F-16's to Viper Class, and purchasing new frigates, from your perspective, what other upgrades need to be prioritized?
It is well known that there has been no procurement of a new weapons systems in Greece in the last 15 year, and it is also known that since the end of the 1990s the budget of the Ministry of National Defense started to decline and became worse after 2010 when the great economic crisis in Greece occurred.
Because of this gap there are extensive needs today and it will certainly cost quite a bit of money to fill that. But I'm used to saying that "Defense is an expensive sport... but freedom is not for free."
As it concerns the priorities, and to answer your question, I believe that the following should be included in this long-term program:
Supply UAVs (Armed and Non-Armed), as well Anti-drone systems
Electronic Warfare Systems
Improvement of Cyber Defense Capabilities
Long Range Air Defense Systems
Long Range Artillery and Anti-Tank Weapons/Missiles
Early Warning and Command and Control Systems
Attack Helicopters
Enhancement of Amphibious Operations Capabilities
However, investment in Human Resources remains and should always be the first priority.
All Branches should be reinforced with new personnel in all categories (Officers, Non-commissioned officers, Enlisted etc) and extend conscription by at least three months.
2020 was a huge year for Greek diplomacy. We saw improved relations with many countries. How do you characterise Greece's expansion of relations outside of our traditional allies in NATO and the EU?
The opening up of foreign policy and the development of a multidimensional network of international relations highlighted Greece's role, both as a valuable geostrategic position and a factor of stability and security in the sensitive Mediterranean region.
I believe that Greece has all the qualitative elements that advance it as a strategic partner with a range that extends beyond Europe, the Balkans, and the Middle East.
I believe that the recognition of these quality characteristics is a given and should be 'capitalised', and while maintaining foreign policy independence, we must continue efforts in further strengthening our ties with the 'Great Powers' and the European Union.
In the defense field, Greece maintains strategic cooperation with the U.S., has a high level of cooperation with Russia, is a member of NATO and the European Union, has developed bilateral and tripartite cooperation with countries in the Middle East and the Persian Gulf.
India is a rising power and seeks to establish itself in the international environment. It is a new cooperation and I believe that both countries will gain from it, both in the defense and diplomatic field.
A new president sits in the White House. How do you estimate the new U.S. administration will deal with Turkey and what does a Joe Biden presidency mean for Greece?
It is a fact that Turkey is following "superpower" tactics with the tolerance - or even support - of some European countries, Russia in some cases, but especially with the support of former U.S. President Trump.
The aim of this Revisionist and Expansionary policy is to win the title and role of Regional Power, to extend its influence to regions and countries far from Turkey such as Qatar, Somalia, Libya, etc. and to be recognized as the leading country for Muslims.
In this context it shows that it is moving away from the West, but not leaving it. That is, while a NATO member, it procures the S-400 Air-Defense System from Russia and cooperates with it in Syria, Libya and Nagorno-Karabakh.
While it states that it wishes to join the European Union, what happens in practice is that Turkey is taking advantage of the privileges of the accession process with tolerance from the Europeans.
It is a fact that a few days ago a Turkish official accused the U.S. of supporting the July 15, 2016 coup. In doing so he wanted to show U.S. involvement in Turkey's domestic issues.
The State Department certainly did not accept this accusation and replied that the Obama administration had nothing to do with it.
In this context I believe that the Biden Administration will continue a sanctions policy that was adopted by the Trump government for procuring the S-400 and will keep the same stance on the supply of F-35 Aircrafts and will press Turkey, not so much to remain in the West, but to limit its relations with China and Russia.
I also assess that Biden will put pressure on Erdoğan to respect human rights, freedom of the press, and I believe that Biden will continue supporting the Kurds in the region in his demand and right for the creation of an independent state.
Let me now come to the new leadership of the United States in relation to Greece.
It is a fact that U.S. relations with Greece improved during the Trump period and are now at a very good level.
I assess that President Biden will follow the same policy.
In any case Biden is elected as President of the United States and his obligation is to work for his country interests.
However, the good thing is that the new president is an experienced politician with a deep knowledge in foreign policy, both as a senator and as Vice President.
Biden is aware of the issue in Greek-Turkish relations, the Cyprus Issue in details, and the issues of the Ecumenical Patriarchate, and we hope that he will take a no-negative stance on Greece.
It was announced by the French Defense Minister that Greek personnel will be involved in the French-led peacekeeping mission in Mali. Why is it important that the Greek military becomes more involved in peacekeeping missions from your perspective?
Greece, despite being perhaps the only country in the Western world threatened with a "Casus Belli" by an "allied" country, is involved in efforts by the international community to keep or enforce peace.
In this context, Defense Diplomacy and the Armed Forces have a role to play and a mission to accomplish - Hard Power and Soft Power makes Smart Power.
Following the "Fly the Flag" policy is also important, in order to show our presence wherever we can and to exploit opportunities for gaining operational experience, improving our forces' defense skills and establishing close "military-to-military" ties.
Participation in each mission and operation like the one in Mali is a way of gaining knowledge and training, especially for our young officers.
In addition, participation in operations like this enhances defense cooperation between contributing countries and helps establish personal relations between colleagues from allied or other countries, which are also important for future relationship since some of them will be senior officers or even leaders of the Armed Forces in their countries.