European Commission President Ursula von der Leyen was stunned when Charles Michel, head of the European Council, took the only chair available next to President Tayyip Erdoğan at his presidential palace.
Video of the occurrence showed the first female head of the EU executive, and the only woman in the talks, briefly standing and gesturing in amazement at the two men before she sat on a couch adjacent to the main chairs.
"Ehm" is the new term for "that's not how EU-Turkey relationship should be". #GiveHerASeat #EU #Turkey #womensrights pic.twitter.com/vGVFutDu0S

— Sergey Lagodinsky (@SLagodinsky) April 6, 2021
The faux pas — quickly dubbed "sofagate" online and started trending on twitter.
Mevlüt Çavuşoğlu, the foreign minister who was seated on another couch, said on Thursday that the seating arrangement was in line with international protocol and that Turkey was being subject to "unjust accusations".
"Turkey is a deep-rooted state; it is not the first time it hosts a guest. The protocol followed for meetings in Turkey is within the international protocol framework. The same was done here too," he told reporters in Ankara.
"The protocol at the presidency met the demands of the EU side. In other words, the seating arrangement was designed to meet their demands and recommendations," he added.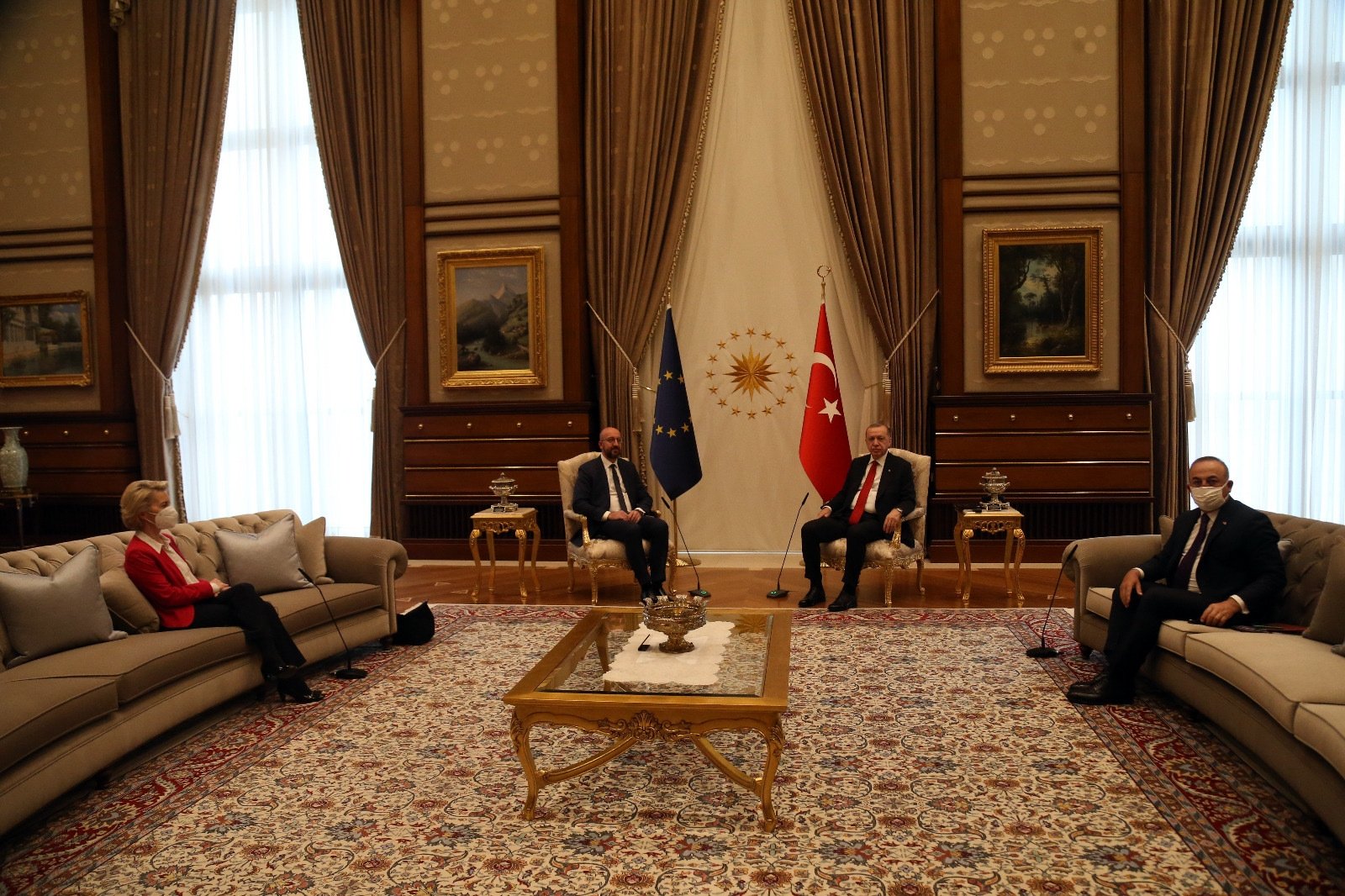 In the past, three chairs were provided when Erdoğan visited Brussels for talks with the heads of the European Commission and the European Council, which collectively represents the EU's 27 member states.
Former EU Commissioner Anna Diamantopoulou said the head of the European Commission should have addressed the diplomatic mishap in Ankara where she was left without a chair during a meeting with the Turkish president.
"Ursula von der Leyen should have been the protagonist of #SofaGate. She should have demanded, in front of the cameras, the observance of the protocol or leave in grand style. This is what I would have expected, as a woman and as a European," she said in a Tweet. 
Το #SofaGate θα έπρεπε να έχει πρωταγωνίστρια την Ursula von der Leyen. Να απαιτήσει, μπροστά στις κάμερες, την τήρηση του πρωτοκόλλου ή να αποχωρήσει μεγαλοπρεπώς. Αυτό θα περίμενα, ως γυναίκα και ως Ευρωπαία.

— Anna Diamantopoulou (@adiamantopoulou) April 8, 2021
It was also noted that Michel, with clasped hands, bowed before Erdoğan.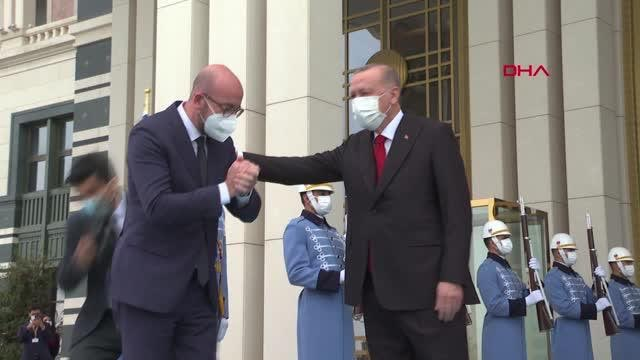 READ MORE: Why did Erdoğan arrest the "father" of the Blue Homeland?