Defence Minister Nikos Panagiotopoulos expressed his honour yesterday for assuming the Chairmanship of Defence Ministers of the European People's Party (EPP) in a post on Twitter.
"I am glad to take the chairmanship of the EPP Defence Ministers meeting," he said.
"I will be committed to put defence issues high on the European agenda as a strong defence is necessary for a safe Europe and for the future of the next generations," the Greek Defence Minister added.
Εκφράζω τη χαρά και την τιμή μου για την ανάληψη της Προεδρίας στη Συνάντηση των Υπουργών Άμυνας του #ΕΛΚ.
My first presence as Chairman of the #EPP Defence Defence Ministers meeting. pic.twitter.com/Jr66gArPx4

— N Panagiotopoulos (@npanagioto) May 6, 2021
Panagiotopoulos also participated in the Council of Foreign Affairs and Defence of the European Union, which took place in Brussels yesterday.
High Representative Josep Borrell briefed members on current affairs, examining a number of recent developments in areas of tension such as the Sahel, Ukraine, Mozambique and IRINI's areas of responsibility.
The members of the Council exchanged views on strategic orientation, emphasising crisis management.
During the informal working lunch, the Ministers exchanged views with the Secretary General of NATO, Jens Stoltenberg.
On the sidelines of the Summit, Panagiotopoulos had private meetings with the Defence Ministers of Germany (Annegret Kramp-Karrenbauer), Cyprus (Charalambos Petrides) and Portugal (João Gomes Cravinho).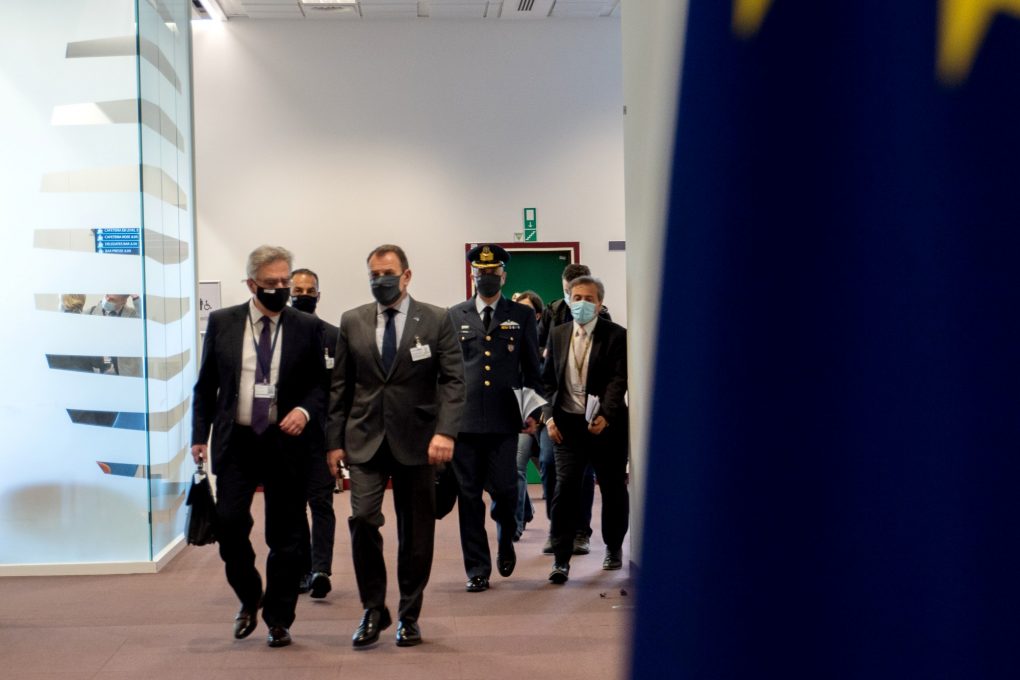 Prior to the Council meeting, the Governing Councils of the European Defense Agency (EDA) and the European Union Satellite Center (SatCen) met.
READ MORE: Panagiotopoulos discusses defence cooperation with Montenegrin FM.