Unknown people disgracefully vandalized graffiti of NBA superstar Giannis Antetokounmpo in Paleo Faliro.
They graffitied Nazi symbols on it.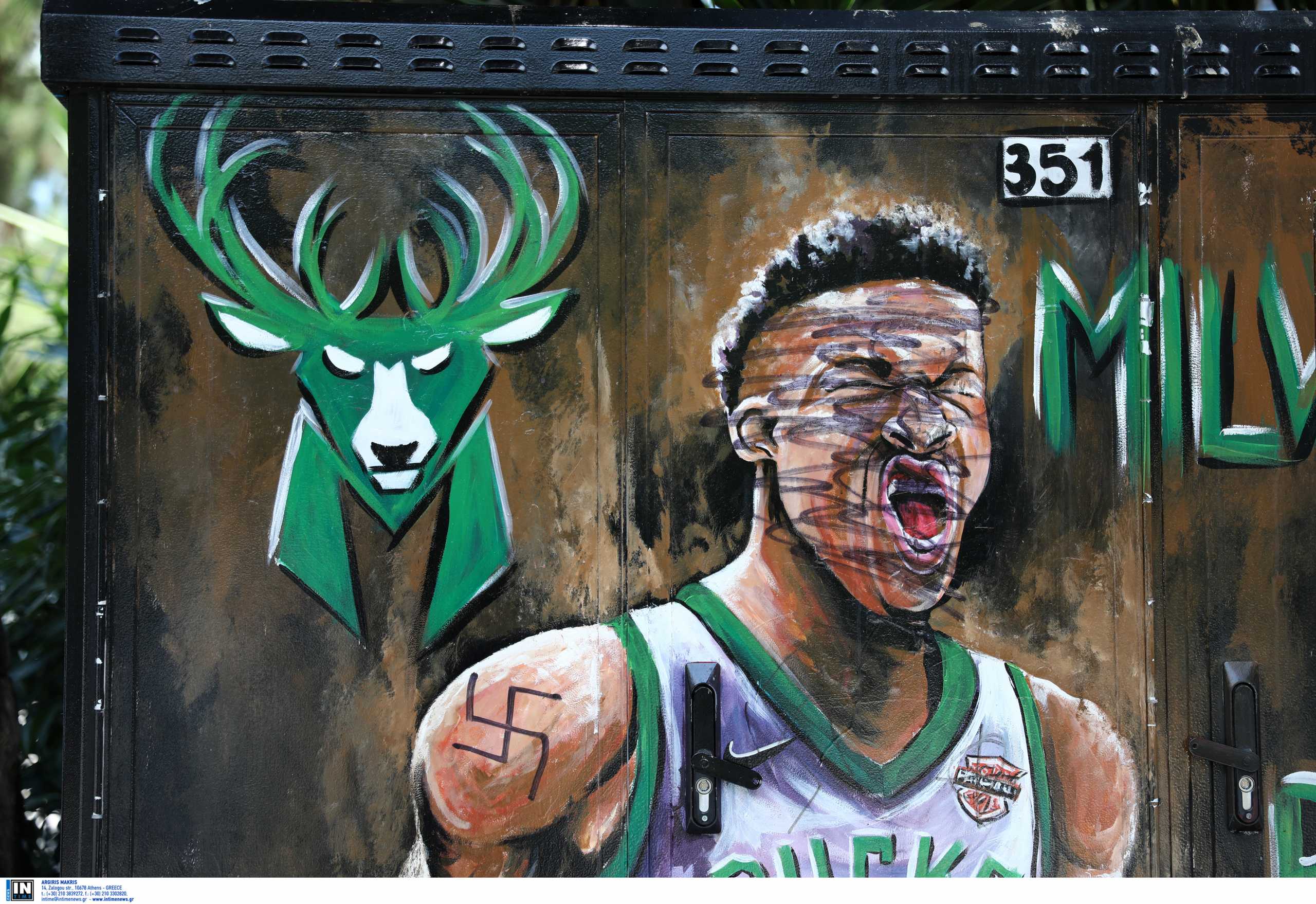 They also smudged the face of the Greek basketballer.
Meanwhile, Antetokounmpo is hoping to represent Greece in the upcoming Olympic Games, his agent Giorgos Panou said.
"His goal is to be at Tokyo," his long-time agent mentioned in an interview to the Greek public broadcaster, "Whenever he can be available and healthy, he will play for the National Team."
Greece holds a chance to book the trip to Tokyo through the Olympic Qualifying Tournament in Victoria, Canada.
The top-ranking country out of the six-team tournament will complete Group A of the Olympic tournament preliminary round with the USA, France, and Iran waiting for their third opponent.
READ MORE: Monastiraki turns into film studio for Antetokounmpo's movie (PHOTOS).