Culture & Sports Minister Lina Mendoni provided details at a press conference held on Wednesday of the damage incurred to the former royal estate at Tatoi from the recent fires in northern Attica.
"We lost a large part of the forest there," she noted of Mt. Parnitha.
Fire broke out in Varybobi, but thanks to the coordinated efforts of Civil Protection, the Fire Brigade, the police and also of ministry services, "we managed to restrict the damage to a minimum."
Some rooftops at the estate buildings were burnt, but they were temporary and made by the Culture Ministry in a salvage operation, while others were in a poor state to begin with.
Wooden window and door frames were also burnt, some of which had been replaced by the ministry in recent years, she added.
Three outhouses very close to the palace were damaged: one was an outpost, another one was partially destroyed, while the third, which was entirely destroyed, contained items of little value and in poor condition.
There was no damage by the fire for the more than 100,000 objects either in containers or on the site in general, such as horse carriages and cars.
Objects in containers are being registered and turned over to conservators, while the most valuable objects have been removed to prevent theft, she said.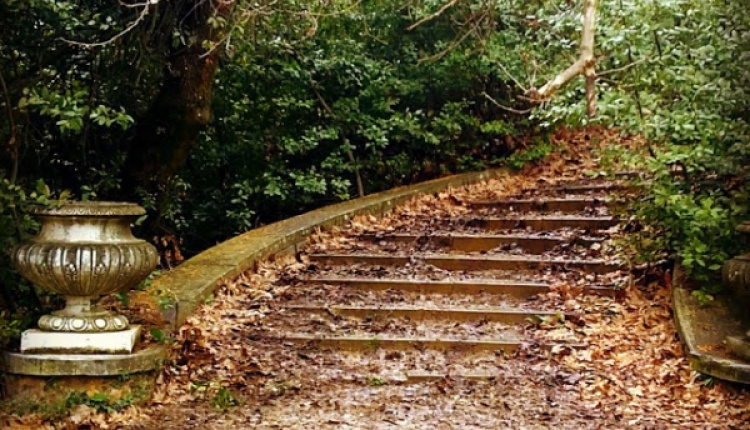 The Culture Ministry has already commissioned the study for the systematic reforestation of Tatoi's historic core of 1,600 stemmas (160 hectares), but also of the estate's broader 6,000 stemmas (600 hectares), Mendoni added.
All the financial resources for restorations at Tatoi's buildings are provided by the EU's National Strategic Reference Framework (NSRF) and the EU's Recovery Fund.
Studies on Tatoi's buildings will be completed by the end of 2021-beginning of 2022, noted Mendoni, when the contractor is to be selected.
Of the archeological ruins of the ancient fortress of Dekelia (Paleokastro), located inside the estate, she said it was untouched by the flames.
Speaking of other areas in Greece that were threatened by the wildfires, Mendoni said the local archaeological ephorates had informed her that there was no damage to antiquities on Evia island.
In the Peloponnese, including Ancient Olympia, there were only some limited problems in some post-Byzantine churches.
"It is obvious we faced an unprecedented situation, not just in terms of monuments and our cultural heritage," she said.
READ MORE: Greek Prime Minister Mitsotakis Blames Devastating Wildfires on Climate Change.