A few days ago, the Greek alpinist Vanessa Archontidou managed to complete an incredible achievement.
After many adventures and hardships, she managed to conquer the seventh peak of the world and complete the so-called 7 Summits, ie the ascent of the highest peaks on every continent.
Climbing Mount Vincennes in Antarctica, Vanessa has kept her promise to send a message about the need for action on climate change.
In particular, as Ambassador to the European Climate Pact, she has seen the impact of human activity on the environment, even in the most remote parts of the world, and has recognised the need for immediate mobilisation and action before it is too late.
READ MORE: Crete named one of the world's best destinations for beach holidays.
"What we wanted to do in Antarctica, by climbing the highest peak in Vincennes but also by skiing at the South Pole, was to send a very important message that we need to act on the climate now," she told ERT.
"There is a very important tool, Peer Parliament, that is, discuss with other climbers who participated in the mission. Peer Parliament can be made everywhere, even from the kitchen of our house.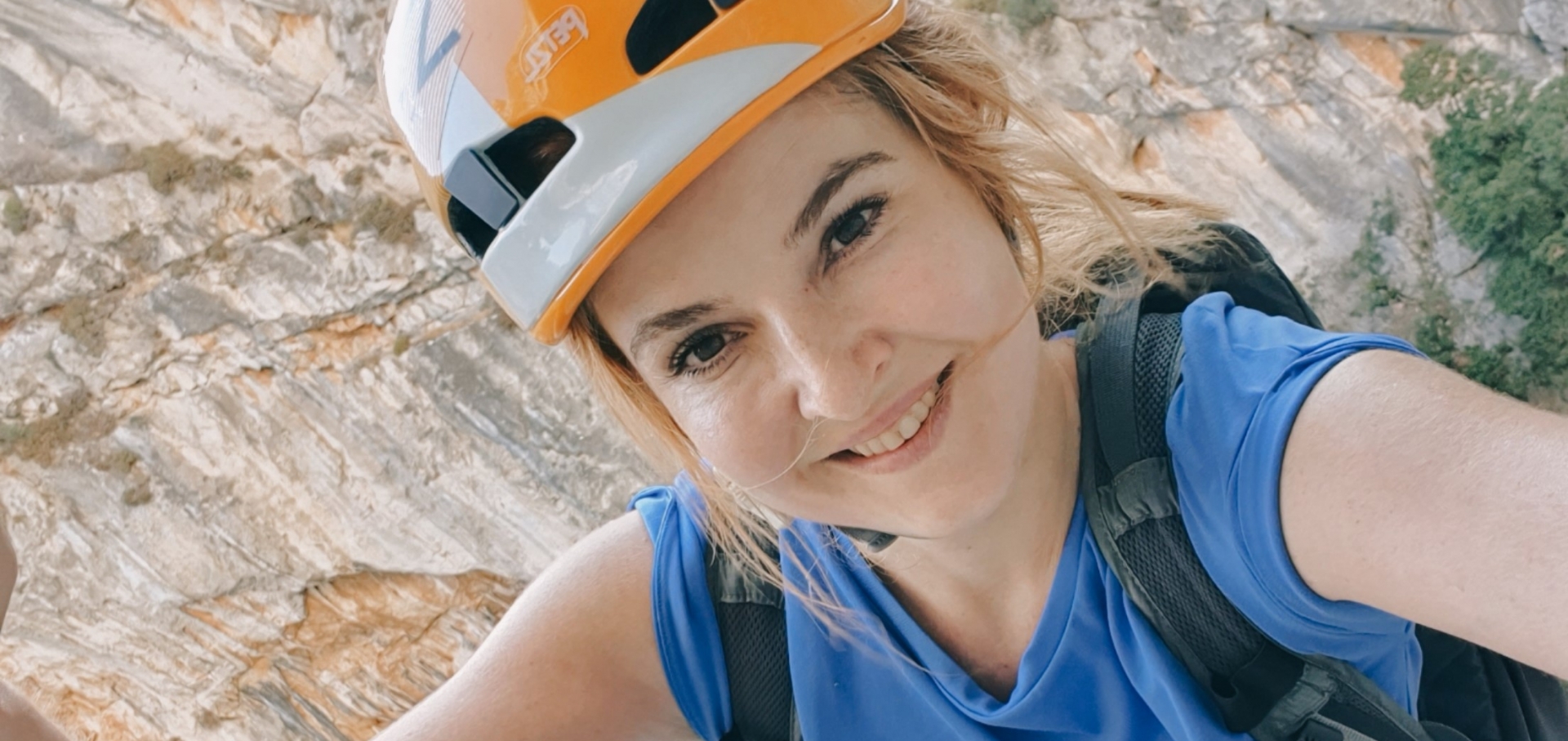 "What we try to do is talk to people in our community and be able to ask them how they can change their way of life and contribute as much as they can, in their daily lives, to the change that will come from us.
"All the data we collect will be sent to the European Commission and decisions and policies will be made based on them."
READ MORE: Babis Bizas, the "most travelled man on Earth."
Regarding Peer Parliament, she stressed that "our goal is to invite people who can be in our neighbourhood, anyone.
"One of the things that was discussed is how we can reduce carbon dioxide emissions that are emitted by cars."
At the same time, Vanessa spoke about the tragic, as she said, situation in Antarctica and the melting of ice that can be seen with the naked eye and how much the climate has changed inland.
She stressed that "I started timidly – timidly eight years ago. It was not my job to do mountaineering, I was driven by my love for nature and the mountain.
"Every year I set a goal and a peak and this challenge was completed with the ascent to Antarctica.
"I wanted it to be not only a personal challenge but also to have the symbolism that I explained to you about the climate, for the whole world and all Greeks."
Archidou has climbed the highest peak in South America, Cerro Aconcagua in Argentina; Elbrus in Russia; McKinley in Alaska; Carstensz Pyramids in Papua, Indonesia; and, of course Mount Everest on the Nepalese-Chinese border.
READ MORE: Eros: The uninhabited Greek island where only weddings take place.