The EU's Advisory Mission office to Ukraine was hit by Russian shelling in Mariupol, but no one working there was injured, according to EU foreign affairs chief Josep Borrell.
"Today, the EU Advisory Mission Ukraine (EUAM) has obtained credible information that the premises of its Mariupol Field Office were recently hit by Russian shelling," the EU's top diplomat said in a statement on Tuesday.
While the office itself and equipment sustained "major damage," neither members of the mission staff nor contractors were hurt, Borrell added.
The statement did not specify when the shelling occurred.
Borrell strongly condemned the attacks. "We demand Russia to cease its military offensive immediately and unconditionally withdraw all forces and military equipment [from] the entire territory of Ukraine," he said.
The EU Advisory Mission to Ukraine is a civilian security mission, which was set up in 2014 to help rebuild public trust in the government in the wake of the so-called Maidan revolution, which culminated in the ousting of President Viktor Yanukovych.
It aims to assist Ukrainian authorities in reforming the civilian security sector, such as police forces, prosecution services and border guards. It opened an office in Mariupol in September 2020.
A trilateral humanitarian aid mission to the besieged port city of Mariupol in southern Ukraine has been aborted after Russia rejected the initiative.
The office of French President Emmanuel Macron said late Tuesday that the operation was not possible "at this stage."
The one-hour-long call ended without a conclusion, his office said. Russian President Vladimir Putin reportedly told Macron that Ukrainian forces fighting in Mariupol would have to surrender before humanitarian aid could be dispatched.
Last week, Macron said that France was ready to lead a humanitarian operation along with Greece and Turkey.
Thousands of civilians may have died in Mariupol since bombing began four weeks ago, the head of the UN human rights mission told Reuters Tuesday.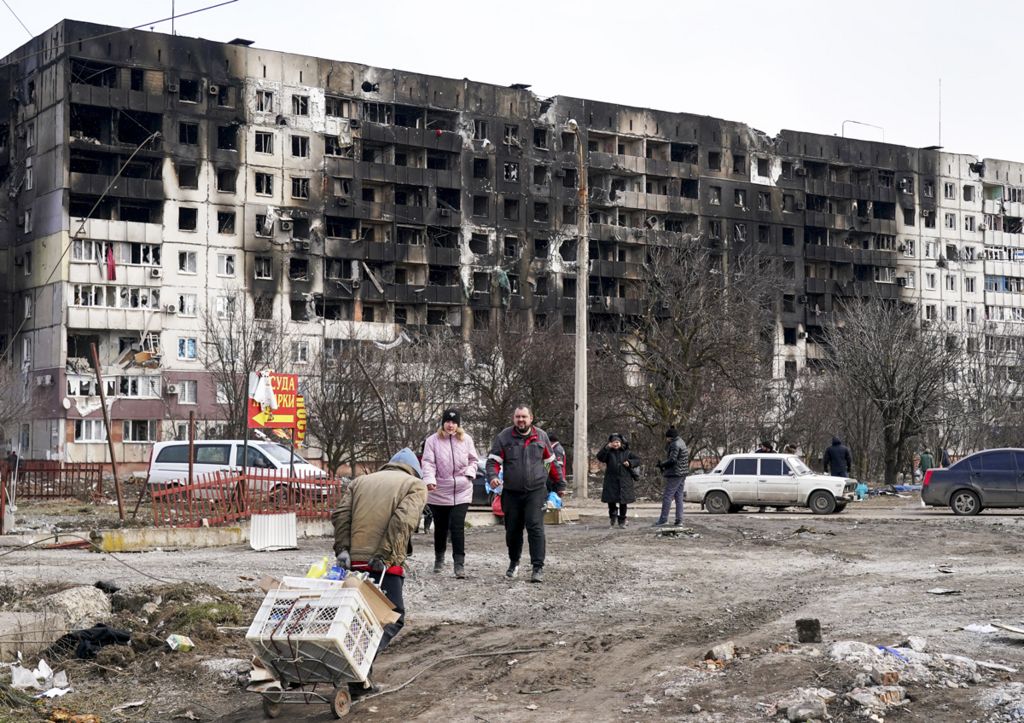 On Monday, the mayor of Mariupol said that evacuation corridors had come largely under the control of Russian forces, after weeks of bombardment left the city in pieces, killed an unknown number of civilians and forced hundreds of thousands of residents from their homes.
"Not everything is in our power," said Mayor Vadym Boichenko, in a live television interview, according to CNN. "Unfortunately, we are in the hands of the occupiers today."
Boichenko called for a complete evacuation of the remaining population of Mariupol, which was home to more than 400,000 people before Russia launched its invasion of Ukraine on February 24.
"According to our estimates, about 160,000 people are in the besieged city of Mariupol today, where it is impossible to live because there is no water, no electricity, no heat, no connection," he said. "And it's really scary."
A pro-Russian separatist leader said on Sunday that about 1,700 Mariupol residents were being "evacuated" daily from the city and its surroundings. Ukrainian officials, however, say thousands were being forcibly "deported" to Russia.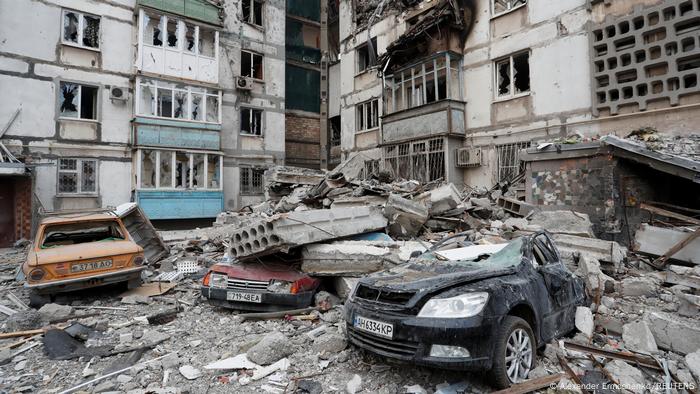 "We need a complete evacuation from Mariupol," Boichenko said. "Our most important mission today is to save every life ... And there are hopes that we will succeed. For example, there are 26 buses that have to go to Mariupol to evacuate, but unfortunately, they haven't received permission to move," he said.
"And this game is played every day. A cynical game like, 'Yes, we are ready. You can drive there,' but in fact it does not work," he said.
"Our heroic drivers under the fire are trying to reach the places where Mariupol residents can be picked up, and they are waiting with the hope that they will have such an opportunity. But the Russian Federation has been playing with us since day one."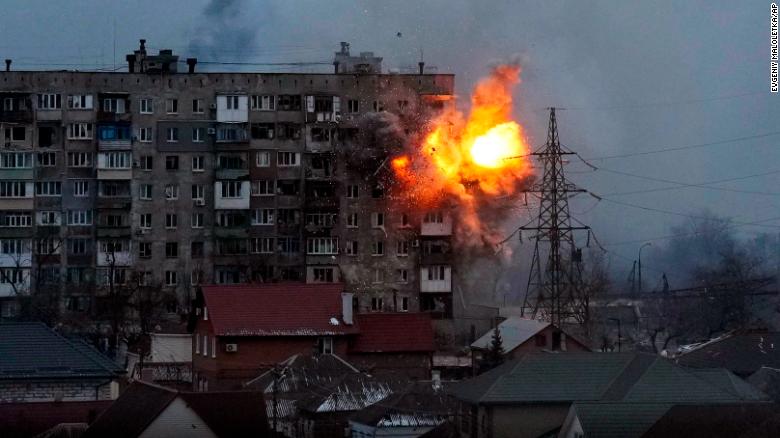 Some 90% of residential buildings in the city were damaged, the data shows. Of those, 60% were hit directly and 40% were destroyed.
Seven of the city's hospitals -- 90% of the city's hospital capacity -- were damaged, of which three were destroyed. Also damaged were three maternity hospitals (one destroyed), seven institutes of higher education (three destroyed), and 57 schools and 70 kindergartens, with 23 and 28 destroyed, respectively.
A number of factories were damaged and the city's port sustained damage.
According to those official statistics, up to 140,000 people left the city before it was surrounded, and around 150,000 managed to leave during the blockade. Ukrainian officials claim 30,000 people from Mariupol were deported to Russia.
READ MORE: Ukraine's Greek village of Sartana: The persecutions, the war and the thirst for Greek education (PHOTOS)