The New Democracy government could not find a word to say about yesterday's revealing front-page post of Demokratia about a Turkish spy plane violating Greek airspace for four hours, which caused a stir, according to News Break.
The newspaper brought to light a document that proves that a state-of-the-art Turkish spy plane flew undisturbed for four hours over the Aegean Sea.
Although it was recorded by the Greek military, it was never stopped.
The Maximos Palace and the Ministry of National Defence did not consider it appropriate to react - neither to confirm or refute the report.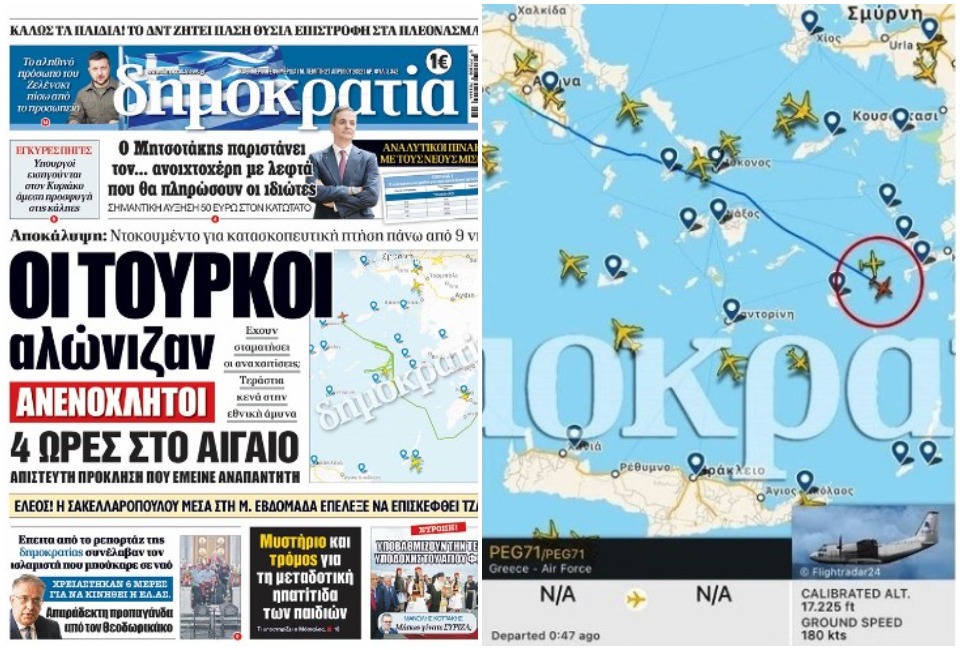 Through silence, however, the government essentially confirms the revelations about the spy plane that allegedly flew over a total of nine Greek islands.
In any case, reasonable questions are raised about the gaps in the national defence of Greece, with the Turkish violations of national airspace and national territorial waters continuing unabated.
Based on the above, those in charge must answer here and now: Have the interruptions stopped?
Why did we not respond to the unthinkable challenge by Turkey?
READ MORE: Turkey: Vandalism, garbage and dirt in Hagia Sophia.