Mykonos is expected to experience a summer of luxury this year as the price list of the beach for VIP customers causes dizziness for the average tourist.
In Panormos, one of the most popular beaches on the island, the Beach Club Principote announced the prices for the summer of 2022. In the economy category of Principote, a set of velvet sunbeds with an umbrella and two towels cost €160.
In fact, those who want to pay €80 for a swim in the luxurious Beach bar should have booked by 10:30, otherwise the booking department strictly adheres to order of priority.
VIP services and… four-digit minimum consumption
Principote also provides VIP services, for which the cost reaches four-digits.
The privileged guests of Panormos will pay €500 for a large sofa for three people, an umbrella and beach towels.
At the same time, Principote provides them with safety lockers for their personal items. The bill goes up as the price list of the VIP category includes a minimum consumption of €2,000 for each sofa.
This amount goes up for customers who will choose to enjoy the sun and the sea from the first tables of Principote Restaurant – there, the minimum consumption reaches €3,000 per sofa along with €500 for a sofa.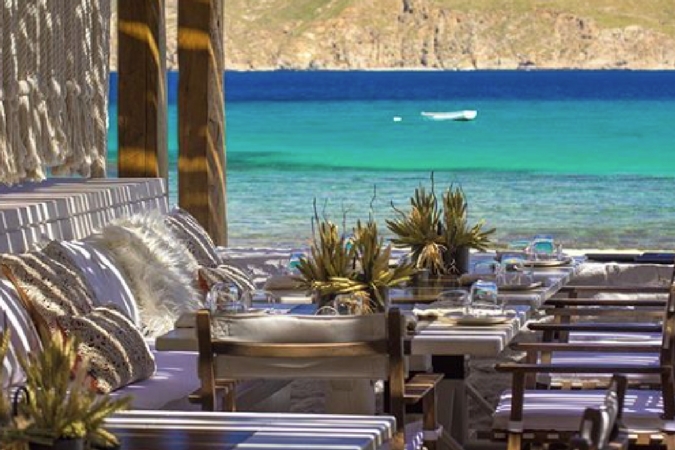 Principote's famous chefs and bar tenders promise high quality creations.
READ MORE: MYKONOS: Another complaint about the living conditions for workers – "Rooms with mold and cockroaches."