Greece's first and most famous tattoo artist, Dimitris Mamatsis, passed away at the age of 89 in Athens.
The legendary "Jimmy's Tattoo" studio has been operating in the historic centre of the Greek capital since 1977.
At the end of 1977, he decided to open a studio in Plaka, the first tattoo parlour in Greece.
The second studio opened in Amsterdam, followed by Hamburg, Copenhagen and also in England.
Ten people did this job in Europe and another ten in America. Most of the customers were sailors and some who had been released from prison.
During the 1980's, when his son Pavlos joined the business, the Greek public became more interested in getting tattoos.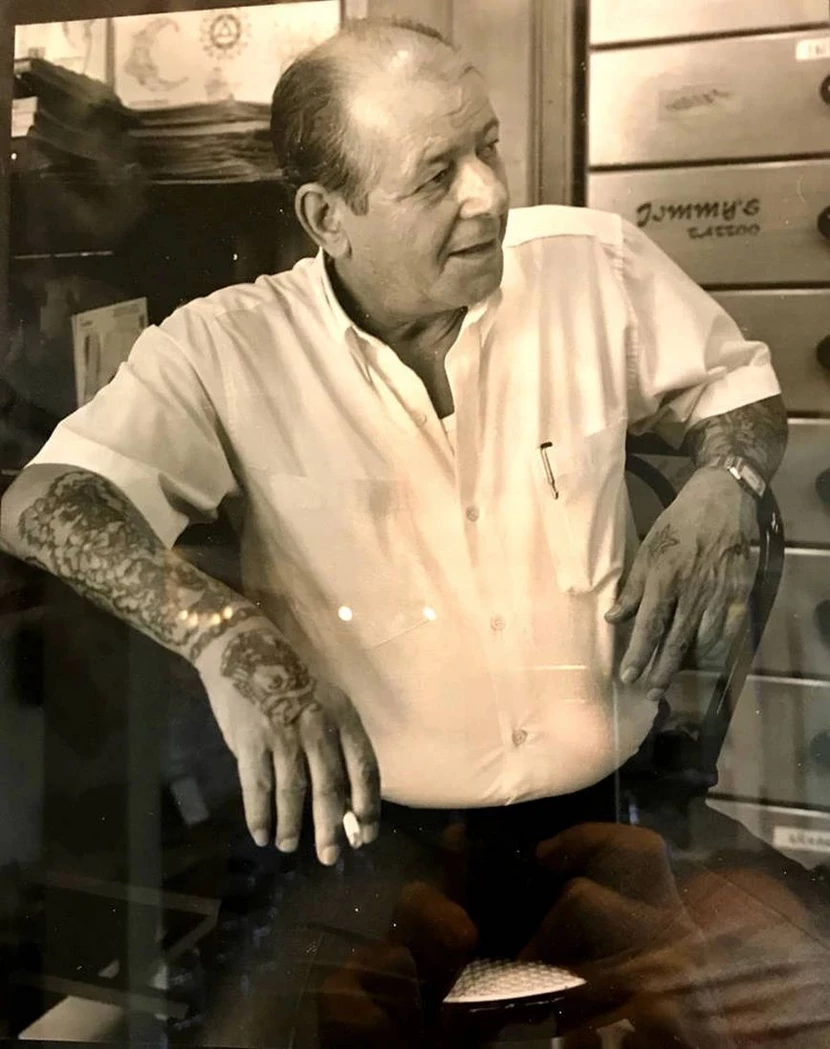 Many celebrities went to Jimmy's, but he himself stopped tattooing in the mid-1990s.
The store remains in the hands of his children. Pavlos and Anna continue the family tradition.
Jimmy's Tattoo is operates in Plaka, 72 Adrianou, on the 1st floor.
READ MORE: Greek Woman Conquers Climbing the South Pole.