The Australian Open in Melbourne Australia is on high alert after a Greek tennis player tested positive to COVID-19 following his departure from Australia.
Michail Pervolarakis confirmed his diagnosis on Instagram and said he was asymptomatic.
Tennis Australia says the 24 year old tested negative for the virus on February 9 when he flew out of Melbourne.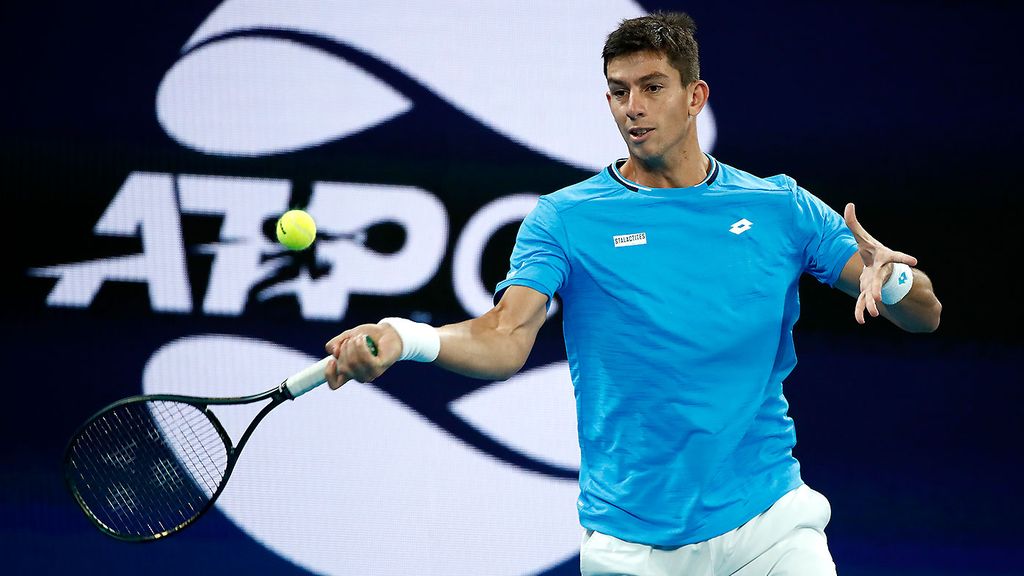 While he did not compete in the Australian Open, several of his ATP Cup teammates did, including Stefanos Tsitsipas who is in the last 16.
In a later post, the player wrote: "Just to clarify a few things ... got tested negative in Melbourne before leaving and the nurse said that I most likely got it on the plane or on my stop in Doha."
In Australia the tennis players complained about the conditions but in South Africa the conditions were not up to standard.
"I am completely asymptomatic at the moment and will have to quarantine in an isolation facility in Potchefstroom," he said on his Instagram account.
Michail said
"I am not a person that complains but I feel that I need to express my disappointment at the conditions we are in."
In his Instagram post, Pervolarakis said he had no television or air conditioning, and also said he had to pay 140 euro ($218) for the accommodation, food and medical care.
"I feel that the conditions we are in are unacceptable and the governing authorities should do something about that."
Pervolarakis, who is currently number 463 in the ATP rankings, played two matches for Greece while he was in Australia.
He lost in straight sets to Australia's John Millman and to Spain's Pablo Carreno Busta.
READ MORE: Stefanos Tsitsipas cruises into fourth round at 2021 Australian Open.