The small Caribbean state of Haiti will be formally honoured for their contribution to Greek Independence.
In fact, the island country was the very first country to recognise Greek Independence, several years before the Great Powers of Russia, France and Britain did so.
Foreign Minister Nikos Dendias said on Twitter that following a proposal by MP Constantinos Bogdanos and Athanasios Papadopoulos, the mayor of Kalavrita, the Greek Foreign Ministry is "already planning a series of relevant actions" to "honour Haiti."
"The aim is to emphasise the importance that our country attaches to the official recognition of the Greek Revolution of 1821 by the Republic of Haiti and its practical support," Dendias said on Twitter.
Στόχος να τονισθεί η σημασία που αποδίδει η χώρα μας στην επίσημη αναγνώριση της Ελληνικής Επανάστασης του 1821 από τη Δημοκρατία της #Αϊτής και την έμπρακτη συμπαράστασή της.

— Nikos Dendias (@NikosDendias) March 1, 2021
In the series of tweets, Dendias also revealed that among the actions by the Foreign Ministry, he will visit the Caribbean country in the second half of the year "as part of a visit to countries in the region, if the epidemiological conditions allow."
Dendias announced last month that he would visit the Caribbean country of Saint Vincent and the Grenadines as it is one of the 10 non-permanent members of the United Nations Security Council, as reported by Greek City Times.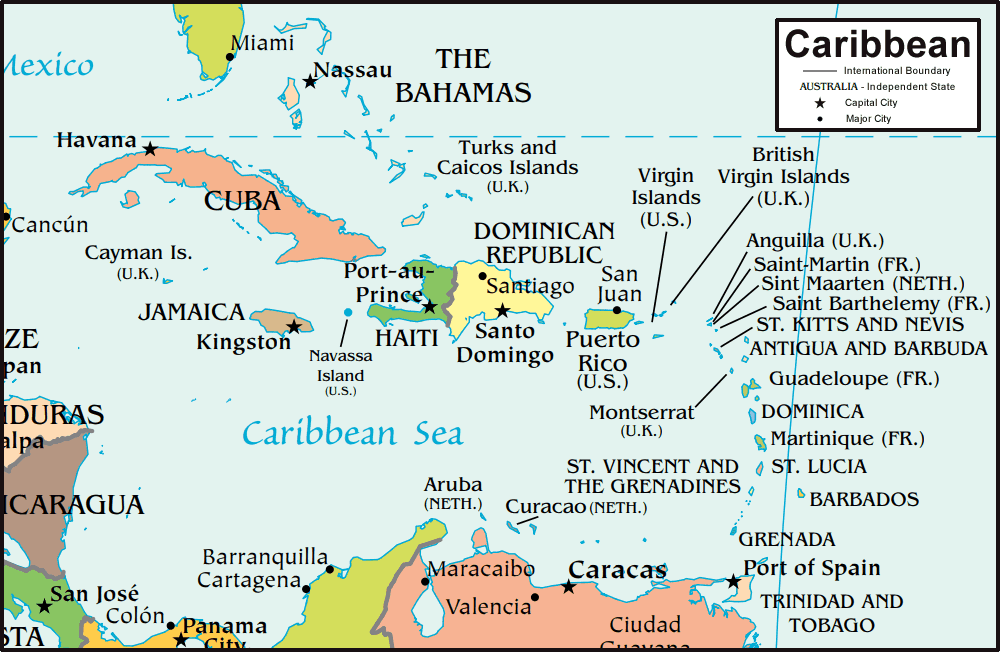 In the near future, the Greek Foreign Minister is planning a tour of all the countries that in 2021 and 2022 have a non-permanent member position in the Security Council.
"A Greek initiative is being promoted at the UN to strengthen actions and provide funding to combat modern forms of slavery, a matter of particular sensitivity for the Republic of Haiti," Dendias added on Twitter.
"The aim of the Ministry of Foreign Affairs is to coordinate with the Greece 2021 Committee and other bodies, such as the Municipality of Kalavrita, in order to multiply the added value of actions related to Haiti," he concluded on Twitter.
Επιδίωξη του Υπουργείου Εξωτερικών είναι ο συντονισμός με την Επιτροπή @Greece_2021 και άλλους φορείς, όπως ο Δήμος Καλαβρύτων, προκειμένου να πολλαπλασιαστεί η προστιθέμενη αξία των δράσεων σχετικά με την #Αϊτή.

— Nikos Dendias (@NikosDendias) March 1, 2021
Haiti's recognition was made through a powerful letter by President Jean-Pierre Boyer to renowned Greek scholar Adamantios Korais, dated 15 January 1822.
It was preceded by a letter from Korais and other prominent Greeks in Paris asking for help with the Revolution, following recommendations from the famous French general Lafayette and Bishop Gregory of Vlaise, who had visited the area.
Haiti, a poor Caribbean country, could not send aid to Greece, but its president responded with a letter, which was marked by warm feelings for the Greek uprising.
Read the powerful letter here.