The U.S. Ambassador to Greece met with the Greek Foreign Minister today and had an "outstanding discussion."
In a post made on Twitter, U.S. Ambassador Geoffrey Pyatt described his conversation today Nikos Dendias as "outstanding" and stressed that the U.S. "strongly" supports "Greece's stabilising role in the region."
The ambassador highlighted Greece's "ongoing exploratory talks with Turkey, support for a sovereign and prosperous Libya and enhanced engagement in the Western Balkans," as example of being a stabilising factor.
Greece is a major player in the Western Balkans by playing a role in helping the region integrate into the European Union and NATO.
In addition to the Western Balkans, Greece is also playing a leading role to bring political stability and reconstruction to war torn Libya.
Yesterday, Dendias visited the Greek community of Benghazi, and also met with Deputy Prime Minister Hussein Atiya Abdul Hafeez Al-Qatrani, Benghazi Mayor Saqr Bujwari and Speaker of the Libyan Parliament Aguila Saleh Issa.
"Greece has always argued that the solution to the problem in Libya must come from the immediate withdrawal of all foreign troops and mercenaries from its territory," the foreign minister said during yesterday's trip to Benghazi.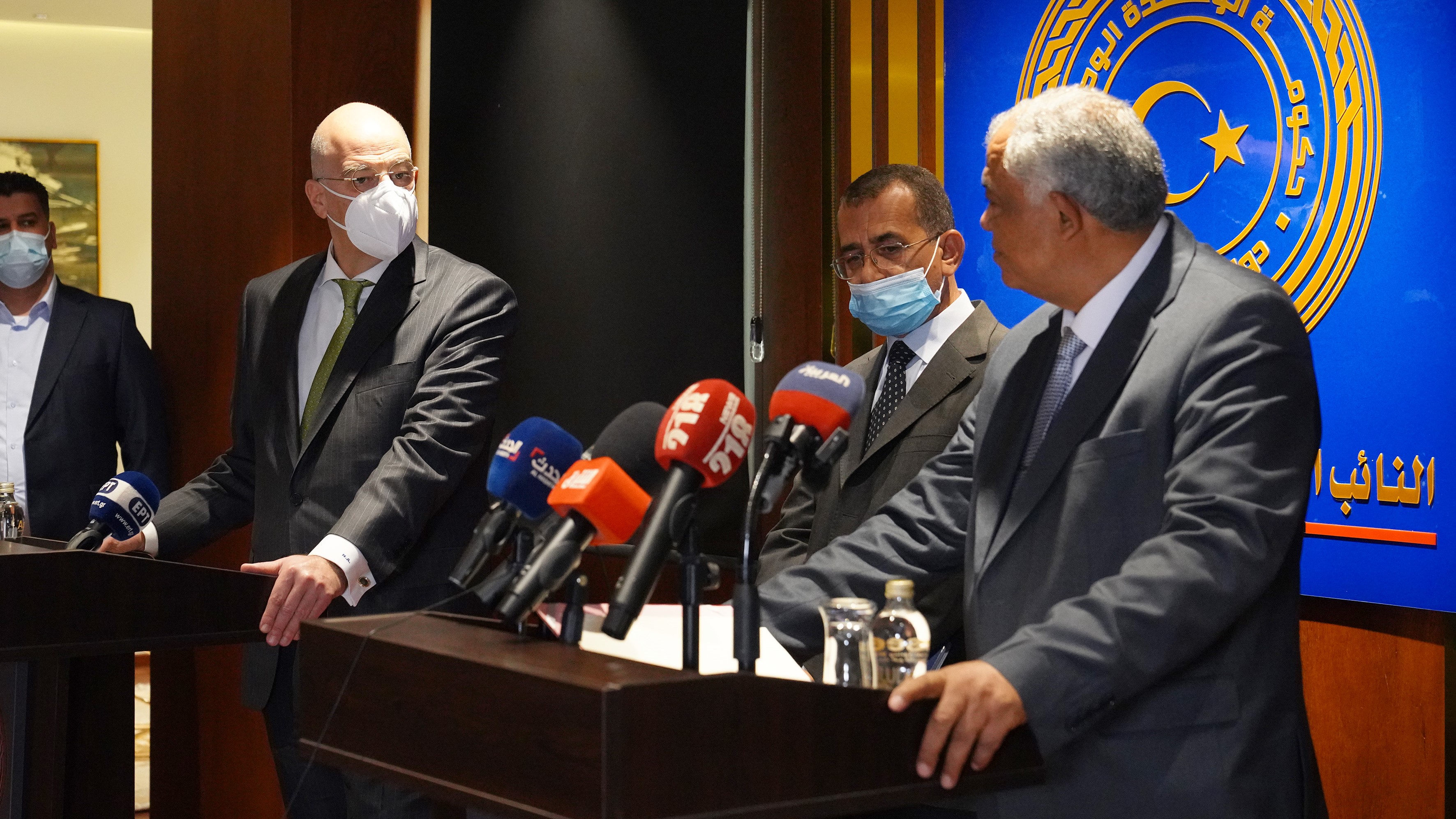 "My visit to Benghazi today is a follow-up to last week's visit with the [Greek] Prime Minister and signals our full support for the Libyan interim government and the electoral process that will take place in December," he said.
"We are here to activate agreements with Libya, conclude new ones, and help in any way we can in the reconstruction of the country," the Greek diplomat continued.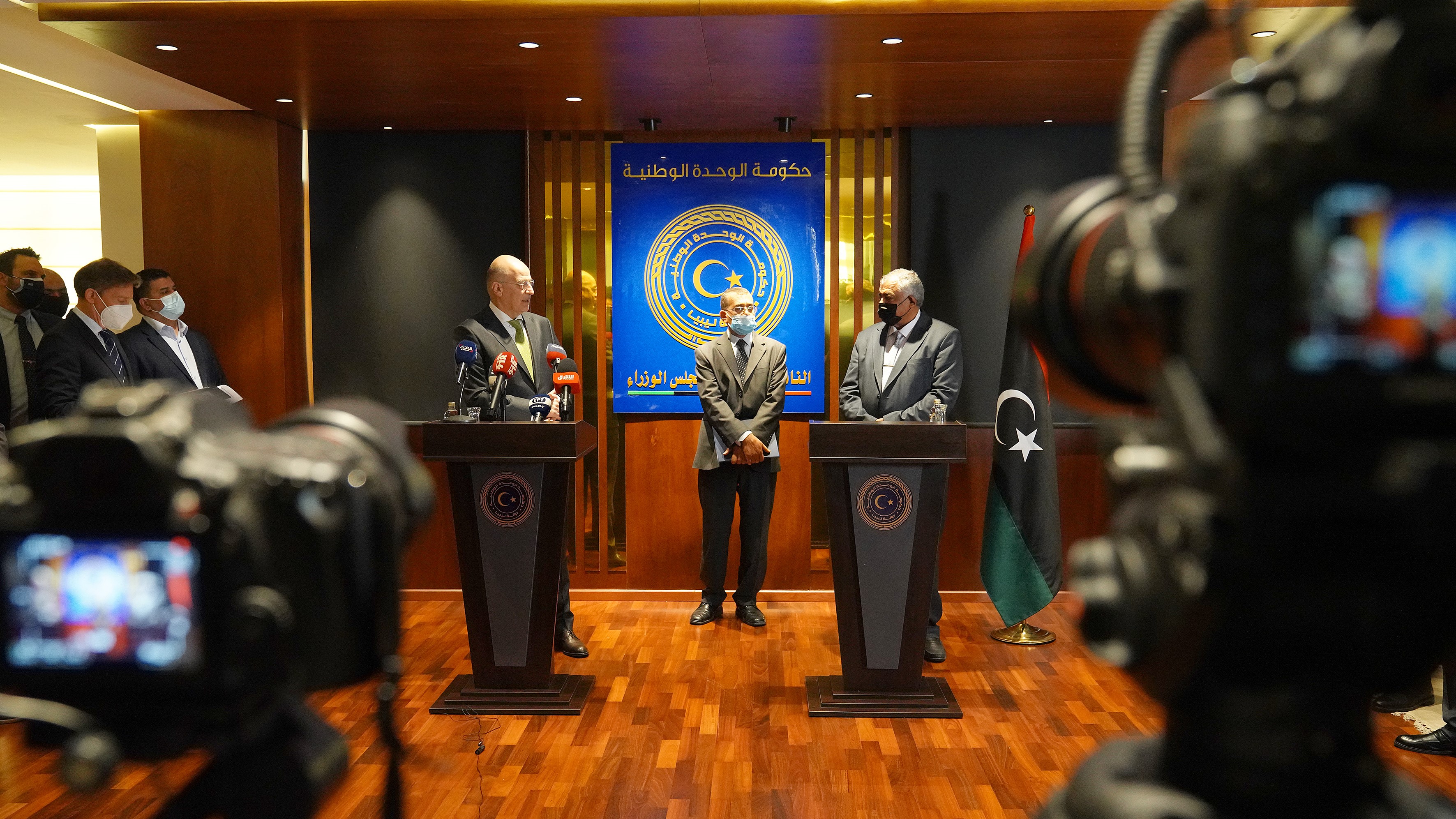 "That is why we immediately opened our embassy in Tripoli and that is why we are opening our Consulate in Benghazi," Dendias stressed.
READ MORE: Ambassador Pyatt: Greek and American revolutions are uniquely intertwined, Long Live Greece!