The Greek Foreign Ministry on Sunday sent its condolences to the families of the victims of the strong earthquake that hit Haiti.
"Our thoughts are with everyone affected by the severe earthquake that hit Haiti. We extend heartfelt condolences to the victims' families," the Foreign Ministry posted on Twitter.
"At this difficult time, Greece stands with the Haitian people and government," the tweet added.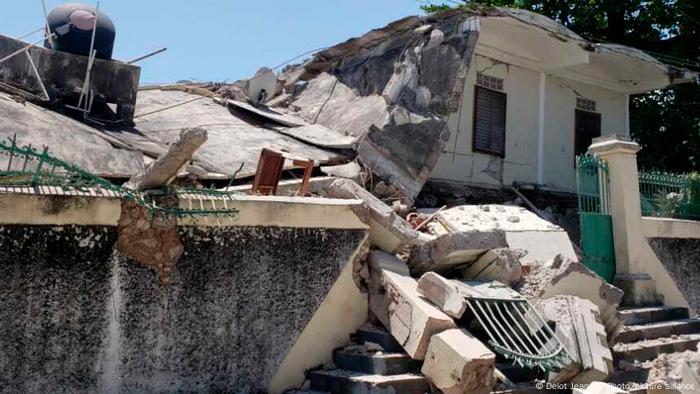 The search for survivors has begun in Haiti after a devastating 7.2-magnitude earthquake hit the country on Saturday, killing more than 300 people.
Officials registered at least 304 fatalities and more than 1,800 people injured from the quake.
Ariel Henry, the country's prime minister, said on Saturday that local hospitals, particularly in the city of Les Cayes, were "overwhelmed with wounded, fractured people".
"The needs are enormous. We must take care of the injured and fractured, but also provide food, aid, temporary shelter and psychological support," Mr Henry added.
READ MORE: FM Dendias commemorates anniversary of Turkish (Attila II) invasion of Cyprus.