Foreign Affairs Minister Nikos Dendias visited the Alevi house of worship in northern Evros on Friday, World Human Rights Day.
Also known as the 'Tekes of Roussa', the religious lodge was founded in 1400 by Seyit Ali Sultan of the Bektashi dervishes, who is also buried in the monastery's grounds.
The Greek Foreign Minister was welcomed by Alevis, who thanked him for his visit and showed him Seyit Ali Sultan's sepulchre.
"With great respect, and with the promise from the Greek state for the preservation of this sacred space, that was salvaged over the centuries," Dendias wrote in the guest book at the tomb of Seyit Ali Sultan.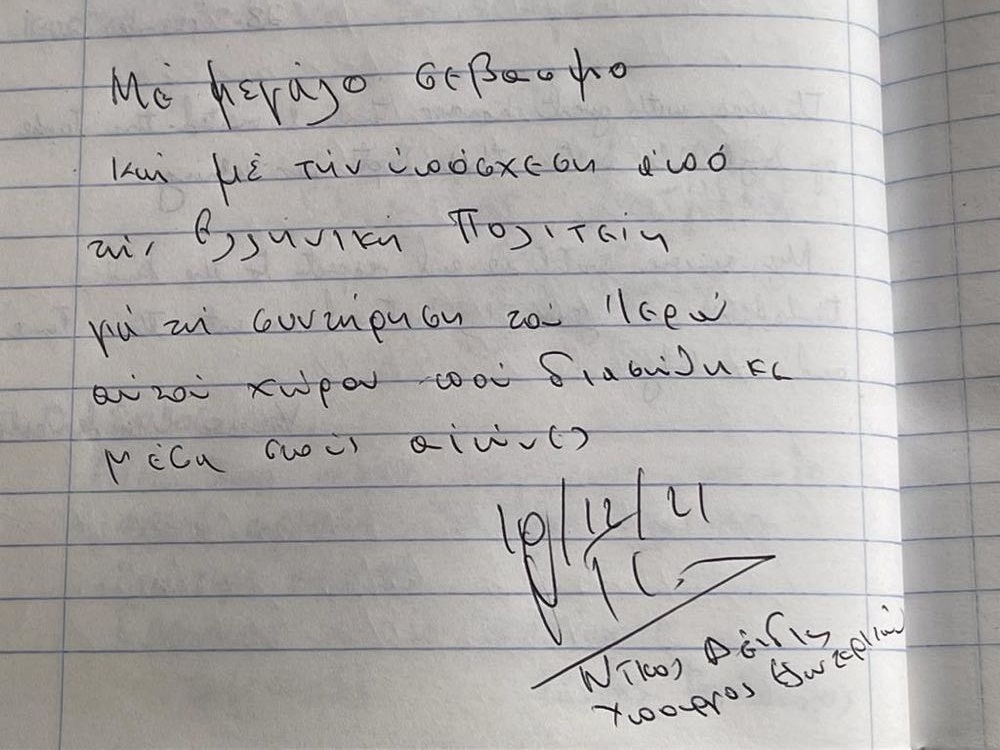 The minister attended a dinner with the Alevis alongside Evros Region Vice-Governor Dimitri Petrovich and other regional officials.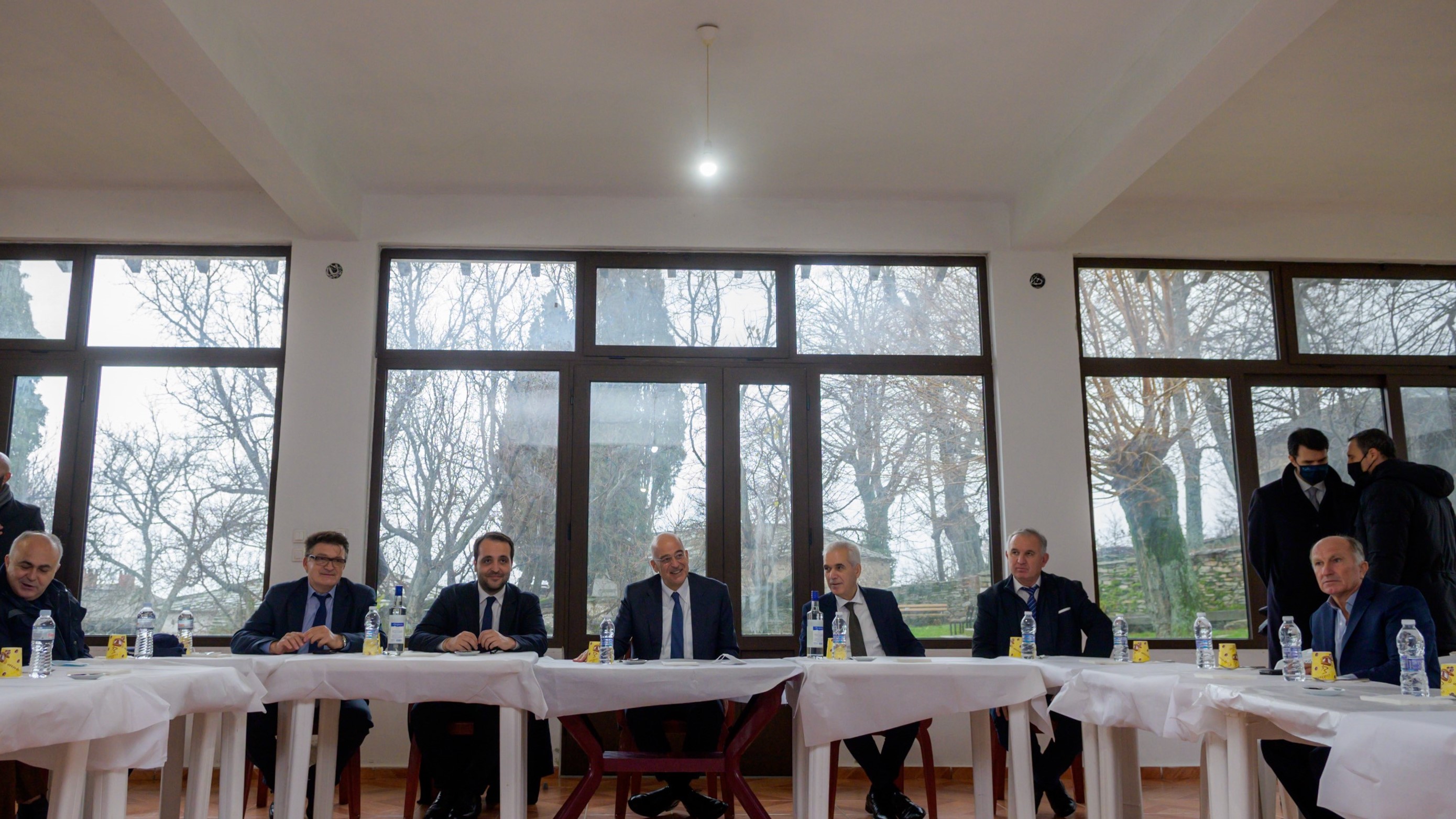 He also met with Metropolitan of Soufli, Didimoticho & Orestiada Damaskinos ahead of his visit to the Alevi lodge.
An annual celebration is held at Tekes of Roussa on May 6 honoring Saint George, who is a common saint for both Christians and Alevis.
READ MORE: Dendias hosts dinner for Thrace's Christian and Muslim religious leaders.