A short visit to Athens is not only about galaktoboureko, portokalopita and loukoumades, but also gelato!
Here are the five best gelaterias that must be visited by any tourist, including Italians, to the Greek capital.
Oggi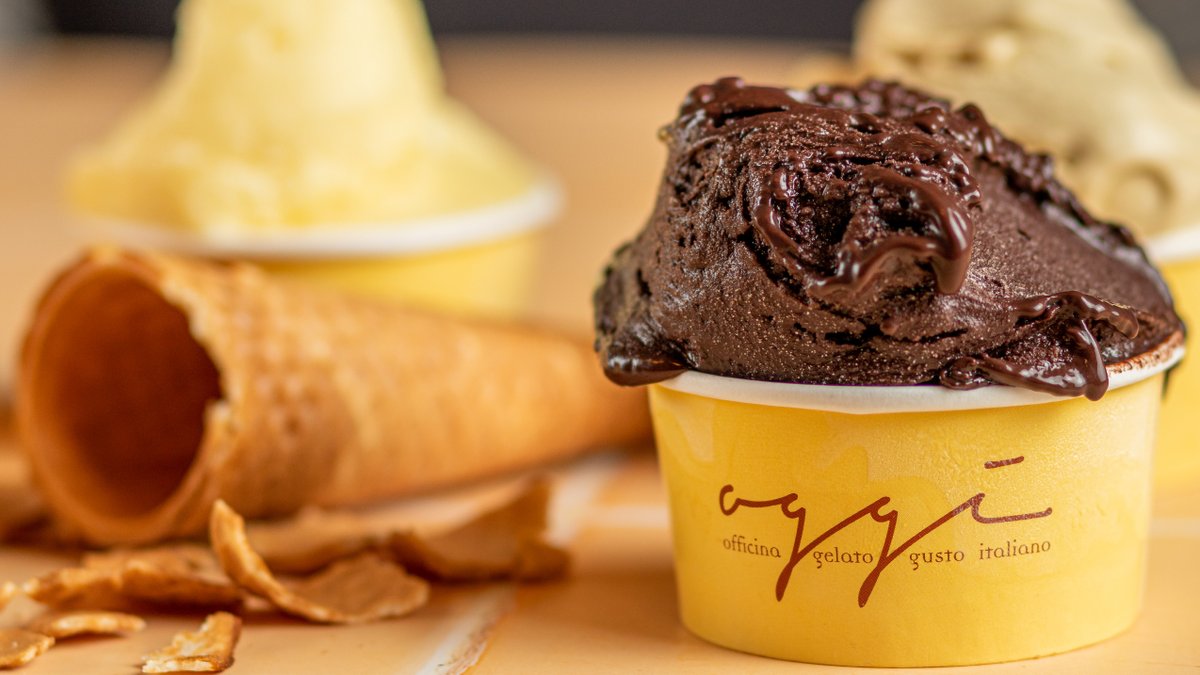 Oggi stands for Officina Gelato Gusto Italiano, while at the same time the word itself means "today" in Italian. It opened last summer; Oggi is the brainchild of Athena Gikopoulou-Doura and her three children (Emilia, Nikolas and Christoforos) who collaborated with the Italian gelatiere Carmelo Chiaramida, and brought his passion project to Athens.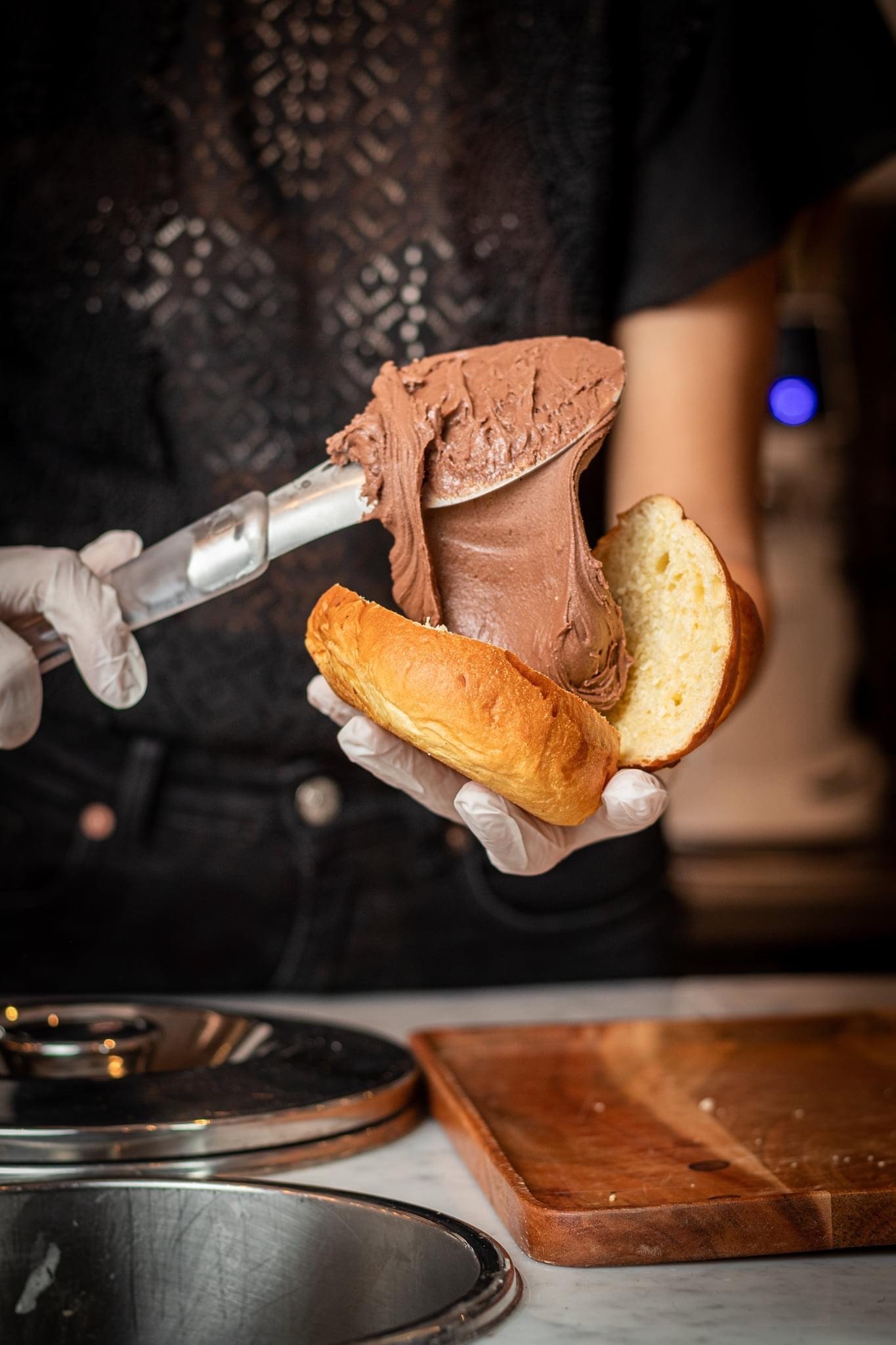 Here, one may try deliciously refreshing fruit sorbets with ambrosial aromas (you should try the strawberry or the pineapple one) and rich in body gelati. Their pistachio is absolutely addictive, their mascarpone al Marsala is fiendishly delicious (I always order a scoop) and their fiore di latte is light, but scrumptious!
17, Voulis, Syntagma, +30 210 324 69 95
Dickie Dee
When Dickie Dee first opened its doors, almost three years ago, it offered soft serve ice cream and reminded us of our childhood.
Toothsome mango, Sicilian pistachio, full-body custard, vegan bitter chocolate, old-school biscuit, salted cream are served in a cloud of candyfloss, topped with marshmallows and candies.
Customers find it hard to resist to such a temptation, yet, always take a moment before delving into to post a snap on Instagram, making this gelateria extremely popular. Since last summer, they have enriched their menu by adding an extra fridge at the entrance, filled with twelve new flavours.
I would definitely suggest the traditional kaimaki, made with buffalo milk, the unique cinnamon & dipped-in-raki-raisin flavour and the fragrant brioche, as well as their fresh lemon & basil sorbet.
23, Voulis Str. Syntagma, +30 210 323 82 77
Le Greche
This tiny gelateria in Mitropoleos street, in the very heart of Athens, was one of the first to introduce the Athenians to this edible piece of Italian culture. Here you will find a great variety of more than thirty flavors.
Namely, in addition to the classics, here you may also try some rather special flavors such as cookies & cream, made with the famous Greek Papadopoulou biscuits, baklava, yoghurt (made from strained Greek yogurt), as well as ouzo-flavored sorbet.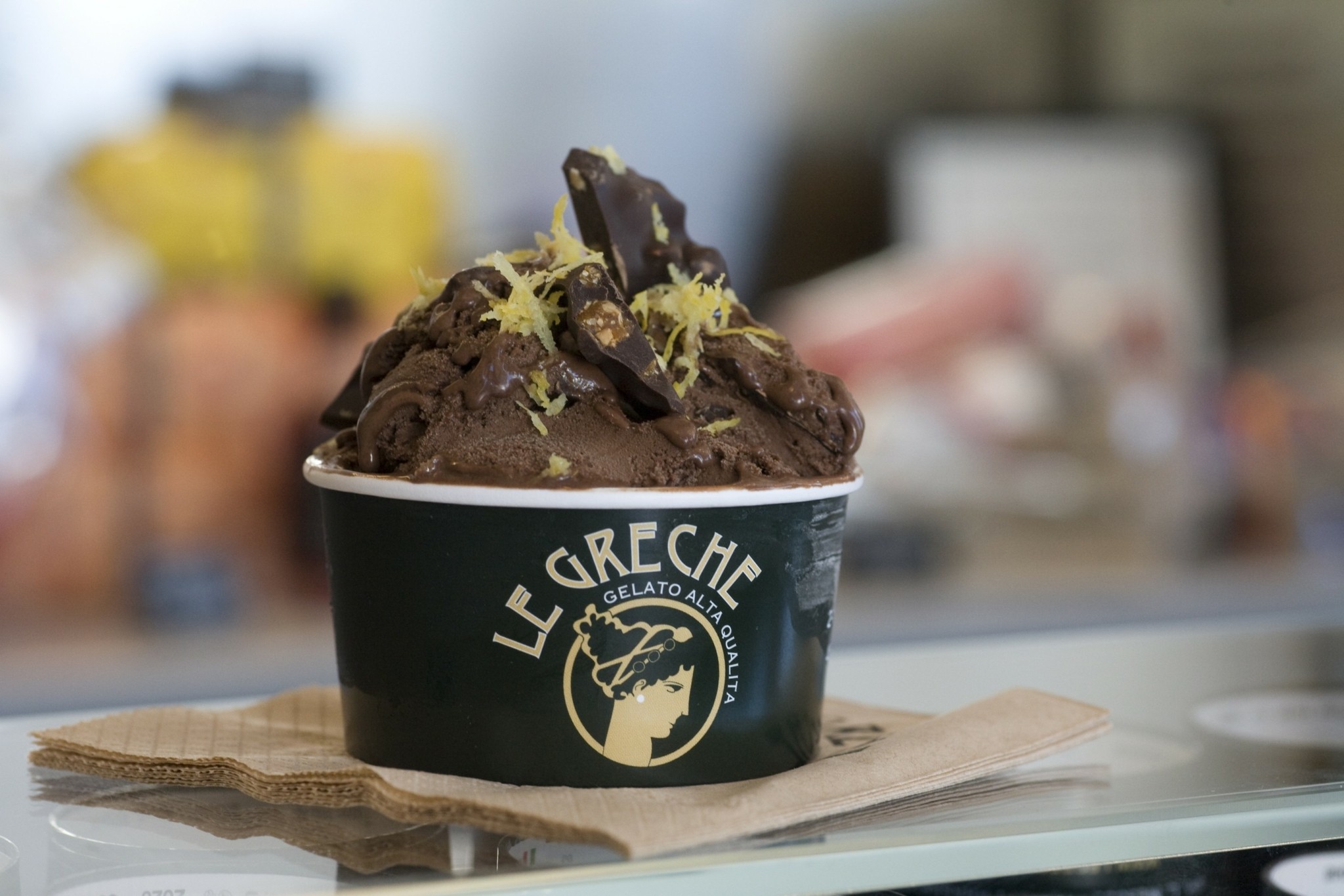 One of their most popular flavors is pistachio; yet, my two personal favorites, which I totally recommend, are the rich figs & mascarpone cream and the winning ricotta & bergamot.
16, Mitropoleos Str. Syntagma, +30 216 700 64 58
Kokkion
The man responsible for the gelati that have lately upset the neighbourhood of Psirri is Vasilis Papamatthaiou, a "sophisticated" gelatiere/confectioner who revels in experimentation and unusual combinations.
Most of the ingredients used come from abroad, but the milk comes from Volos, Greece.
The salted pistachio-caramel, as well as the creamy parfait that varies according to the season, are two of my favourite flavours. The buttermilk biscuit will remind you of the ones you used to have as a kid; its nice buttery feel definitely deserves your attention.
As for the sorbets, the mandarin-ginger, the apricot, peach & rosemary, and the one with blueberries, raspberries & blackcurrant are undoubtedly worth trying.
2, Protogenous Str. Monastiraki, +30.69.81.563.511
Fatto a Mano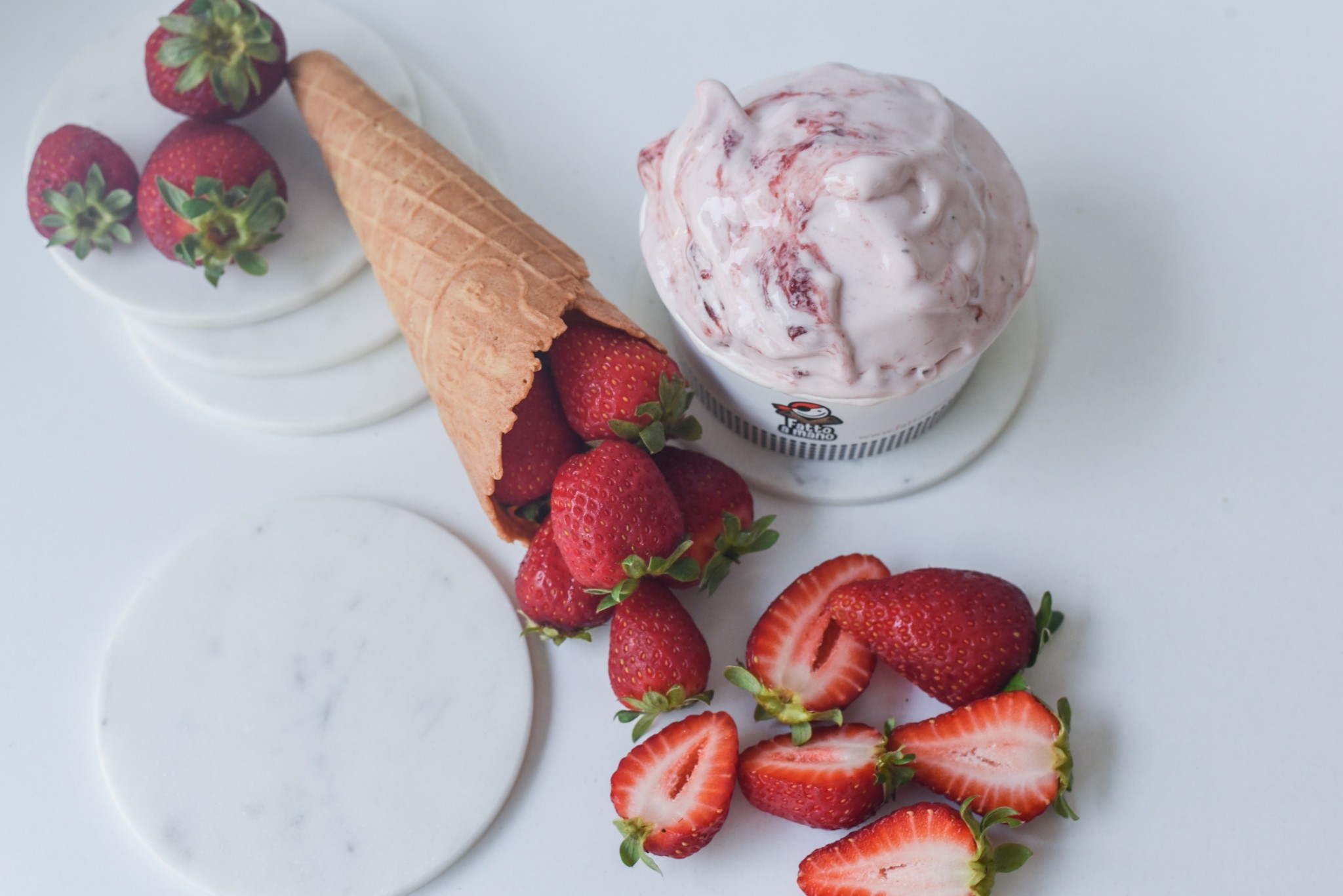 Right behind the central square of Peristeri, an up-and-coming Athenian suburb, Yannis Nyktaris serves some of the best scoops in the city. After mastering the art of authentic Italian gelato, Yannis decided to combine his craft with top-notch Greek raw materials.
The result is more than impressing; flavors such as the mouthwatering honey & anthotyro cheese (traditional fresh Greek cheese), the extraordinary rose flavor loukoumi (traditional mini bite delicacies), the delectable brioche and, of course, the beloved pistachio. There is also a great variety of refreshing sorbets, always made with seasonal fruits.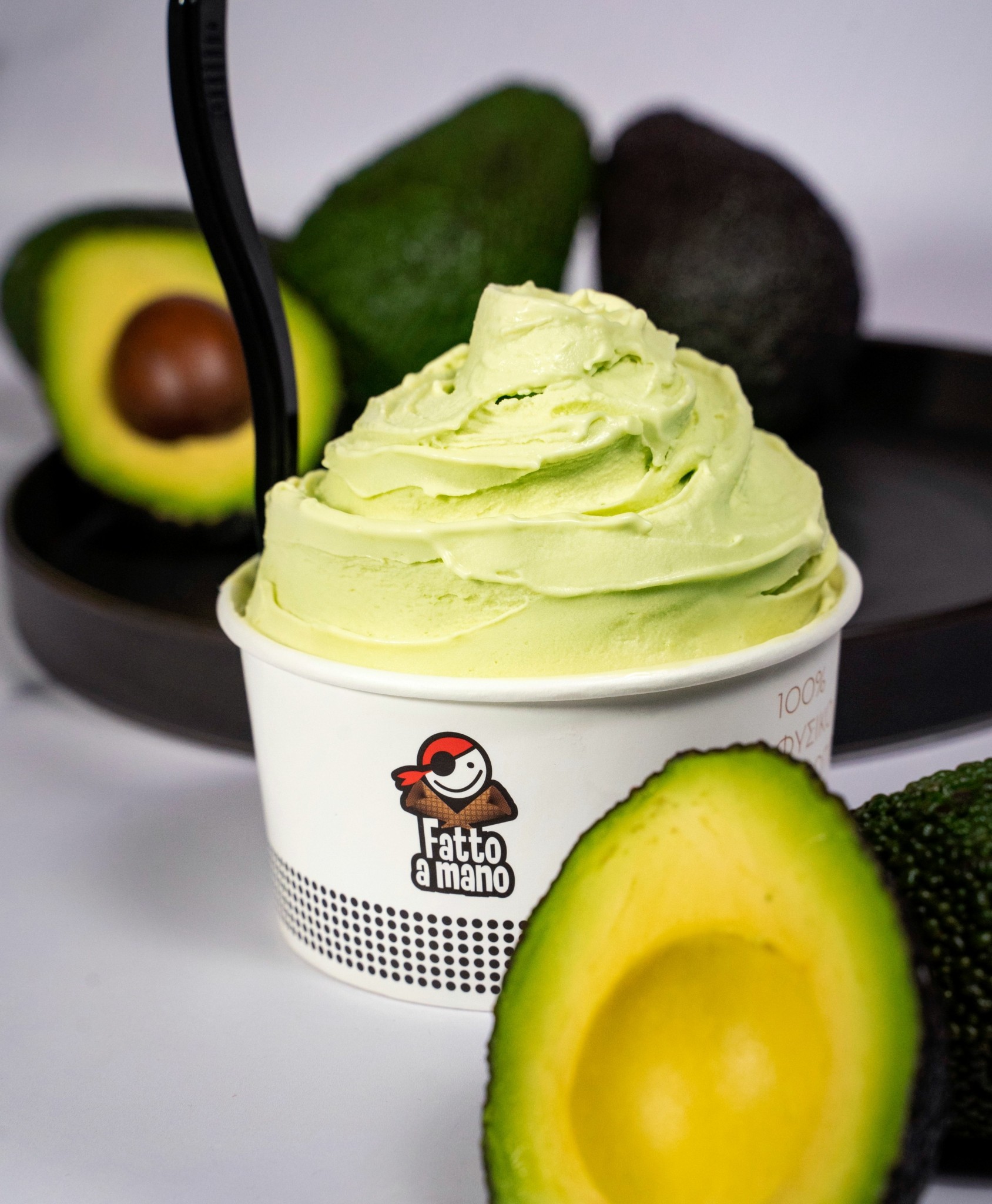 Every year, I wait patiently for the devilishly delicious fig sorbet, available only in August. Ultimately, Fatto a Mano offers a few sugar-free choices for those who avoid sugar.
21, Kosta Varnali Str. Peristeri, +30 210 577 74 07
READ MORE: Ideal Picnic Spots in Athens.