Pentagon chiefs have made a major blunder in their support for Kiev by hoisting a row of Ukrainian flags the wrong way up at a military aid meeting.
US Defense Secretary Lloyd Austin and Joint Chiefs of Staff chairperson Mark Milley hosted an online meeting with counterparts from 44 countries on Monday in their latest bid to drum up more donations of equipment for the rapidly-collapsing Ukrainian army.
Austin announced the slim pickings from the 'Ukraine Defence Contact Group' meeting at a televised press conference later.
But video of the conference posted on the DoD website showed at least four blue-and-yellow banners on poles between US flags hanging upside down with the yellow band uppermost — the colours of the comical 'Minions' from the animated film Despicable Me, not Ukraine.
Laura Cooper, Deputy Assistant Secretary of Defence for Russia, Ukraine and Eurasia, chaired the meeting wearing a COVID face mask, while Austin and Milley went bare-faced.
Twitter users were quick to point out the inadvertently inverted flags. One questioned how much Washington really cares about Ukraine when it made such a basic error, while another said it reflected the "clown show" the east European country had become.
Yesterday, Pentagon chief Austin held a virtual meeting of colleagues from 44 countries in support of Ukraine. None of them even paid attention to the fact that the Ukrainian flags at this meeting were turned upside down. And who cares about this Ukraine and its symbols? pic.twitter.com/TuW5niUV8O

— Victorvicktop55 (@vic_top55) May 24, 2022
It was not the first time that hapless supporters of Ukraine had flown the flag upside down.
112th brigade of Ukrainian army cleaning Russian bombs. They made a minion out of the bomb. pic.twitter.com/3UnPL8JwjL

— Arslon Xudosi 🇺🇦 (@Arslon_Xudosi) March 24, 2022
Meanwhile, Ukraine's president Volodymyr Zelensky has pleaded with the west to send more help to Kyiv "without exceptions, without limits", as he said his army was facing the fiercest attack by Russian forces yet.
"We need the help of our partners – above all, weapons for Ukraine. Full help, without exceptions, without limits, enough to win," Zelensky said in his nightly address on Wednesday, where he also rebuffed the suggestions that Ukraine should cede control of areas occupied by Russian forces.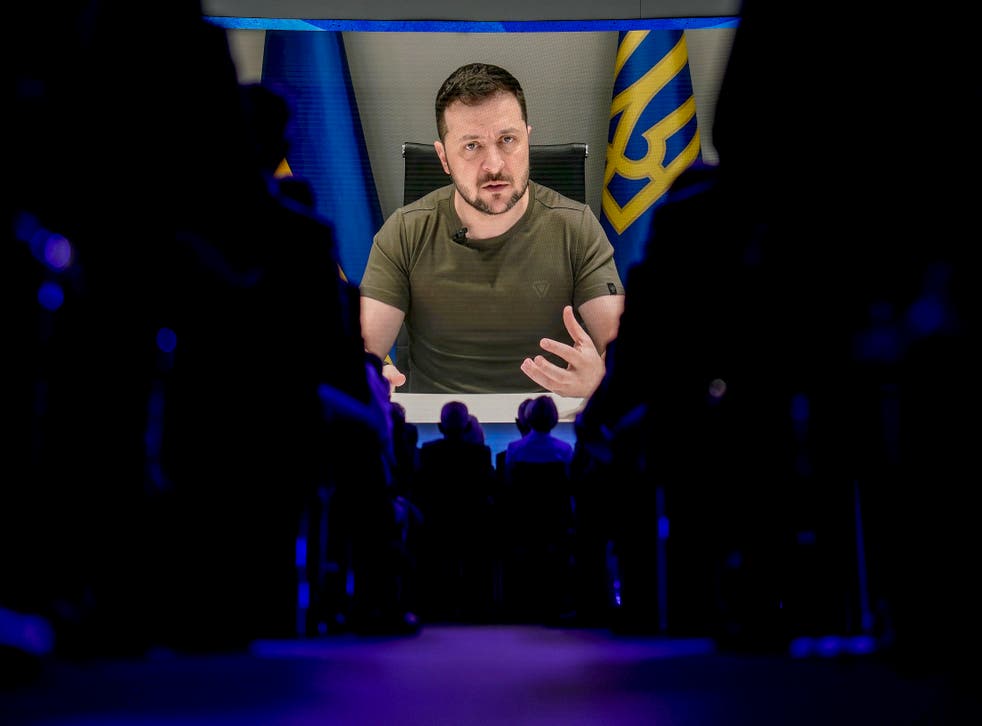 Zelensky's statement comes as Russia intensifies its assault on the eastern Donbas region. He said in some places Russia has many more weapons and soldiers.
"I am grateful to everyone who spoke about it, including in Davos," he added.
Elsewhere, reacting to Russia's move to fast track citizenship for Ukrainians living in areas held by Vladimir Putin's forces, the US has said it is a move "to subjugate the people of Ukraine, to impose their will by force".
"We have seen Russian forces forcibly remove individuals from occupied territory. We have seen Russia's forces transport Ukrainians to the so-called filtration camps," the US state department's spokesman Ned Price told journalists in a briefing late on Wednesday.
"We have seen Russia's forces attempt through other ways to subjugate, otherwise subdue the Ukrainian people in these areas," Mr Price said.
"So to the extent that this is an effort that is only loosely disguised as an element of Russia's attempt to subjugate the people of Ukraine, to impose their will by force, that is something that we would forcefully reject," he further said.
"It is not entirely unlike Russia's attempts to manufacture these fake referenda, referenda that are designed to offer the veneer of legitimacy to Russian rule over parts of what is sovereign Ukrainian territory; referenda where Russian-backed officials tend to somehow accrue 90-plus, 99 per cent of the vote."
He also said Russian forces had used this tactic before in Crimea in 2014 and earlier in Chechnya.
Russian forces shelled more than 40 towns in Ukraine's eastern Donbas region, Ukraine's military has said.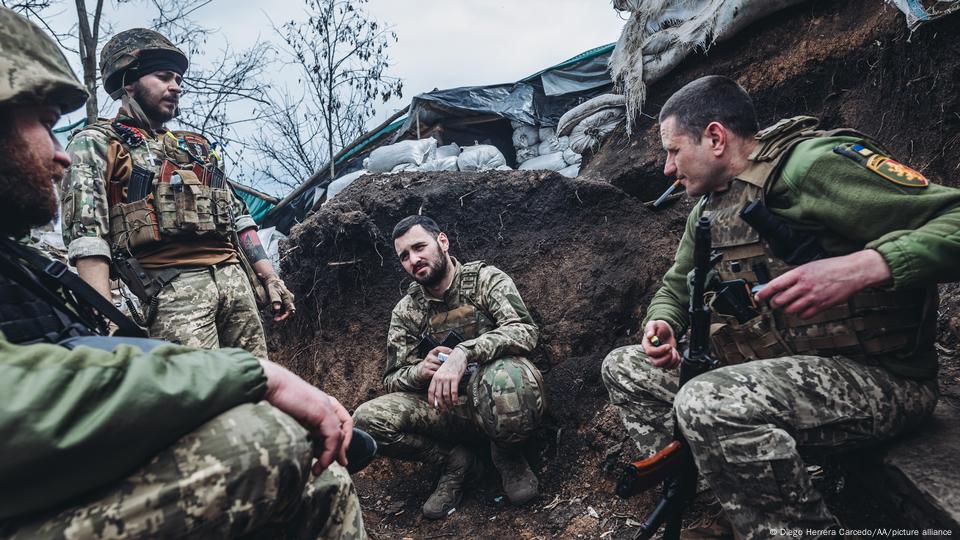 "The occupiers shelled more than 40 towns in Donetsk and Luhansk region, destroying or damaging 47 civilian sites, including 38 homes and a school. As a result of this shelling five civilians died and 12 were wounded," the Joint Task Force of Ukraine's armed forces said on Facebook.
The statement said 10 enemy attacks were repelled, four tanks and four drones destroyed, and 62 "enemy soldiers" were killed.
READ MORE: Moscow says "Crimes Won't Go Unpunished": Some Azovstal Fighters Will Be Prosecuted For War Crimes.