Armenian Foreign Minister Ara Ayvazyan said on Monday that developing relations with Greece and Cyprus is on their diplomatic agenda, Sputnik Armenia reported.
Ayvazyan added that his country is not building its foreign policy against any third party, such as Turkey.
Shirak Torosyan, a member of the ruling "My Step" faction, asked Ayvazyan whether he was going to activate the Armenia-Greece-Cyprus trilateral committee as a counterbalance to Turkey's aggressive policy.
According to the Armenian minister, this trilateral cooperation remains on Yerevan's agenda, but they are not searching for enemies in the region.
"Armenia must develop a pragmatic approach in building its foreign policy, taking into account the security threats in the region," Ayvazyan said.
"We will do our best to create a stable security environment along the Armenia's entire border," the minister stressed.
He added that in recent months, despite COVID-19 restrictions, he has made a number of foreign trips, and diplomats have been in active online contact with foreign partners to address the issue.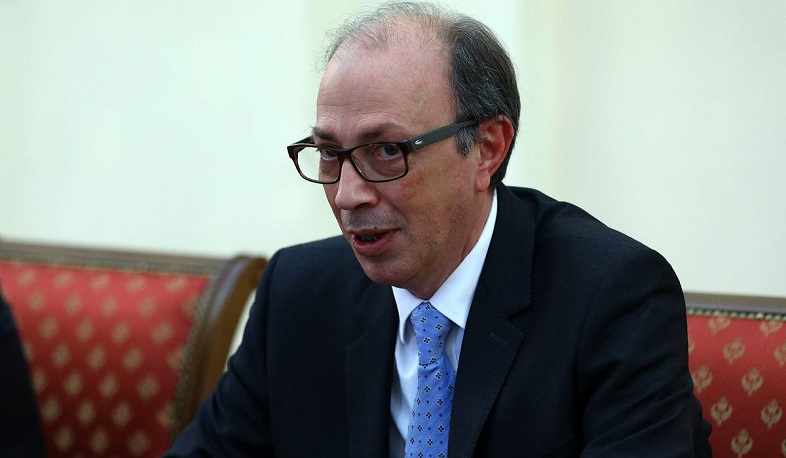 In April 2020, the Foreign Ministers of Armenia, Greece and Cyprus reached an agreement to establish a trilateral cooperation on strengthening regional stability and security.
It was planned to hold a trilateral summit in Yerevan, but the event did not take place due to the pandemic and last year's war.
It is noted that in an interview yesterday with Public Television, the Secretary of the Security Council of Armenia Armen Grigoryan refused to describe Turkey as an enemy state.
In response to the question on whether "Turkey is another enemy state for Armenia?" Grigoryan noted. "If we are going to open up, then there should be some corrections in our approaches, and we are working in that direction."
When pressed further on whether Turkey is an "enemy states," he said "it would not be right to state unequivocally that there is no threat from Turkey, but the events in the region also create other opportunities."
It is reminded that although some in Armenia are hopeful for reconciliation with Turkey, no such thing has occurred between Athens and Ankara despite the two being NATO members and the latter an EU Candidate state.
READ MORE: Armenian FM: Greek liberation struggle had a profound significance for Europe.