Armenian President Armen Sargsyan received Cypriot Defence Minister Charalambos Petrides on Armenian Genocide Remembrance Day.
During his Saturday visit, Petrides paid his respects to the 1.5 million Armenian victims of the Ottoman-Turkish perpetrated genocide that on the same day was recognised by U.S. President Joe Biden.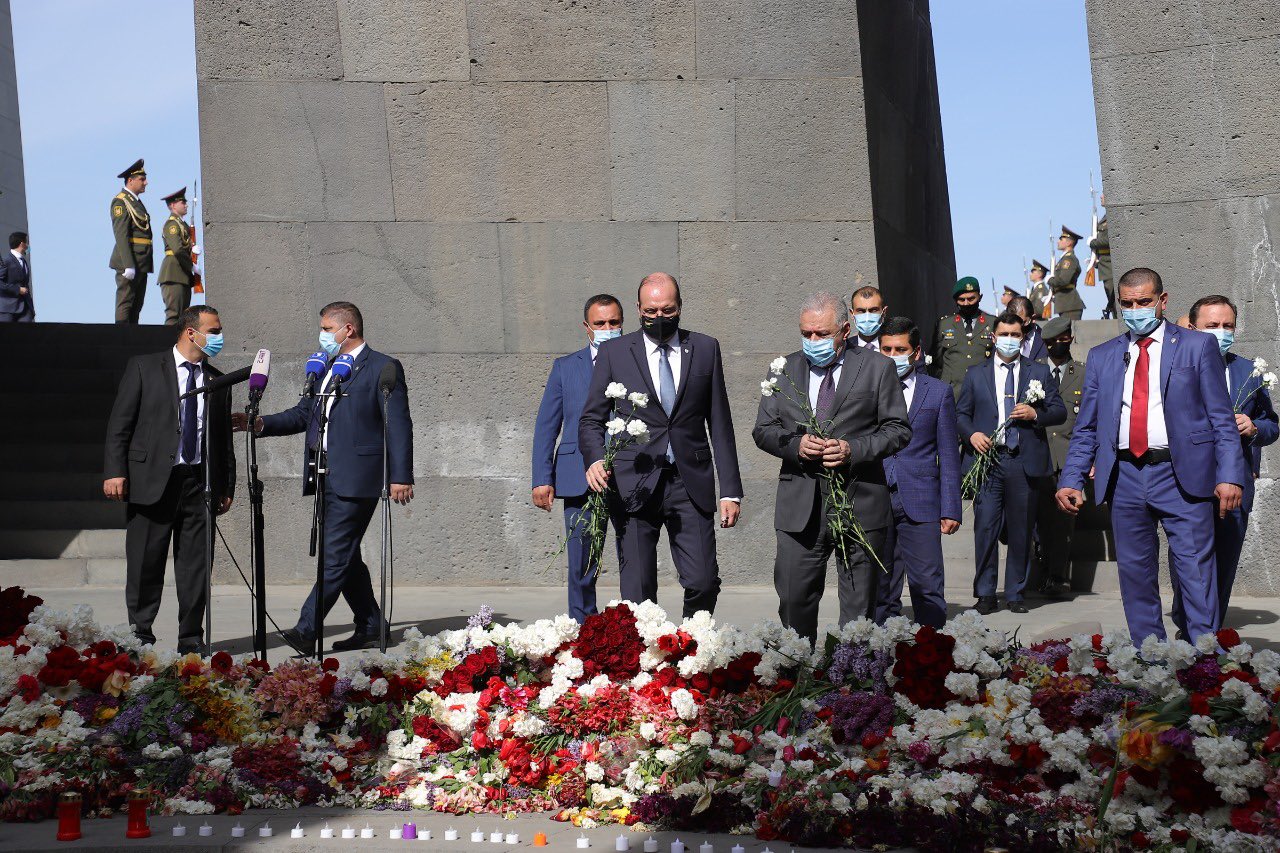 The Cypriot Ministry of Defence said his visit was to covey his country's "long standing support and solidarity with Armenia."
Meanwhile, the Armenian Presidency said Sargsyan "welcomed the steps towards the deepening of the cooperation between the Ministries of Defense of the two countries."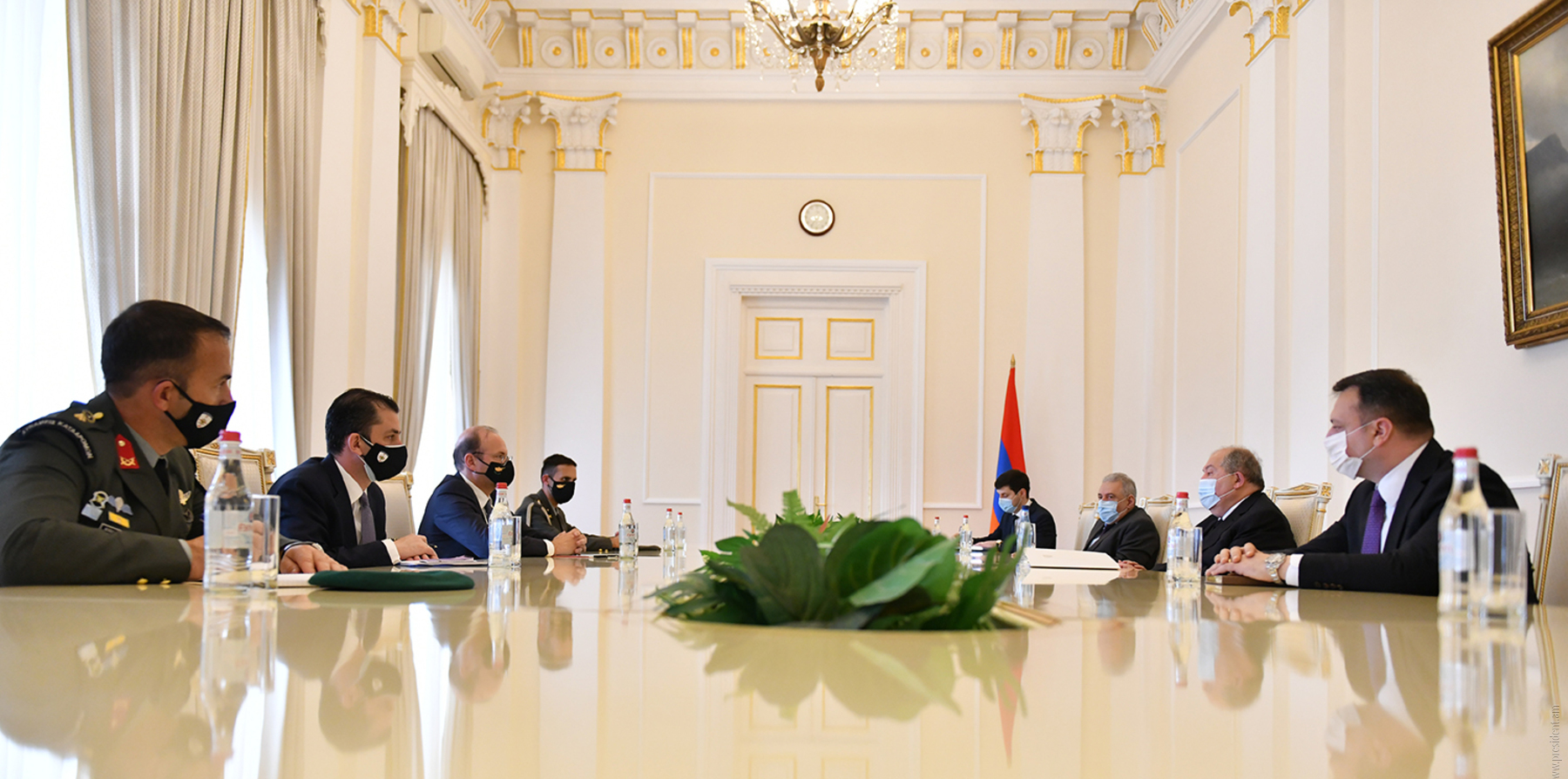 During their meeting they discussed how to strength cooperation, as well as the Turkish-sponsored invasion of Nagorno-Karabakh by Azerbaijan.
READ MORE: YouTube deletes video of Turkish businessman saying Armenian Genocide is "slander of the century."