Having painstakingly arranged 10 beautiful and timeless traditional Greek songs for classical guitar, Mark Hussey published his first book 'Spirit of the Greeks' - Greek music for classical guitar on May 1.
The book not only provides the very first example of sheet music to the traditional sounds of Greece and Cyprus for the classical guitarist, but also shares a brief history of the development of Greek music since the Smyrna tragedy in Turkey nearly 100 years ago.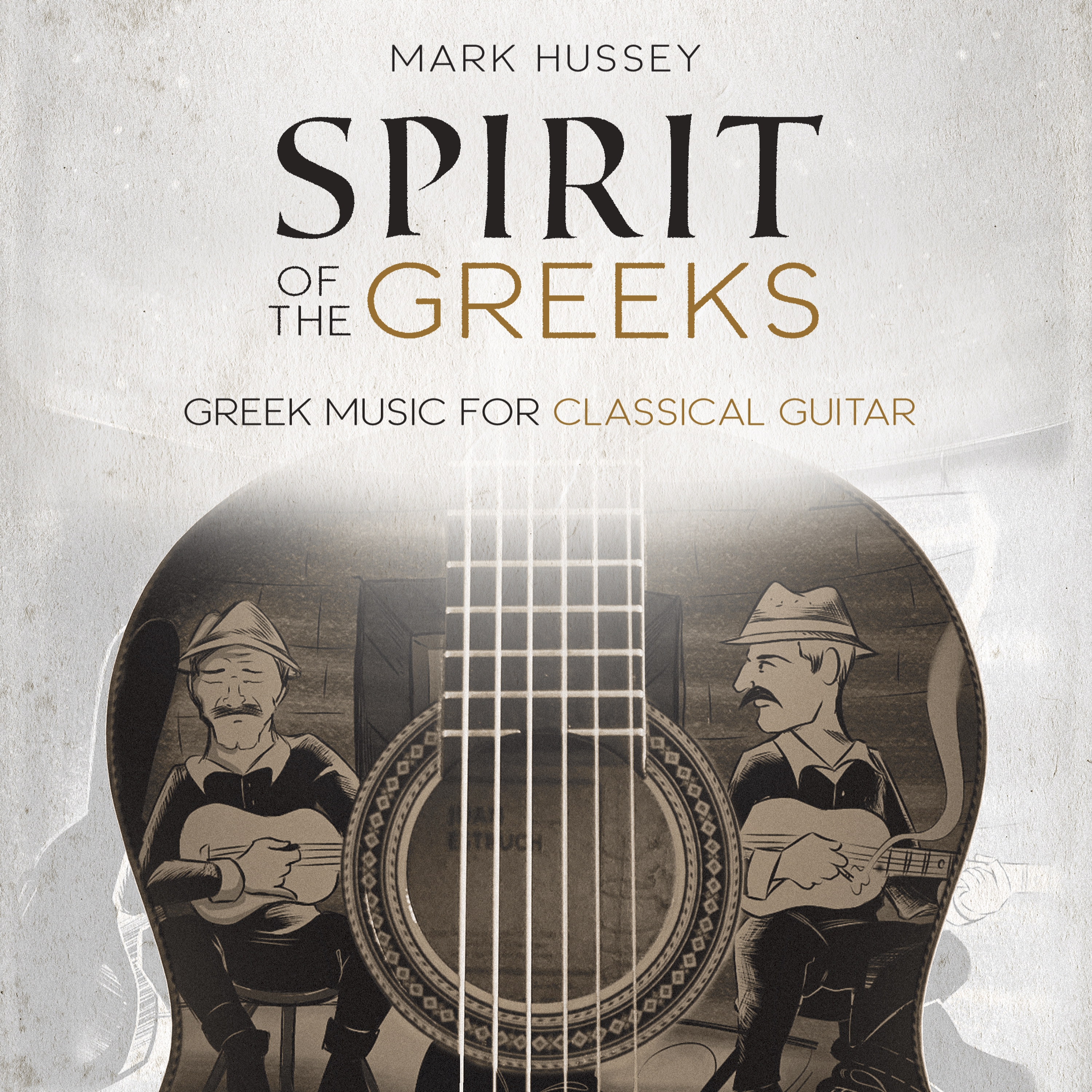 This was followed by the population exchange of Christians and Muslims between Greece and Turkey in 1923-24.
Mark, now living in Derbyshire, is an Anglo-Greek Cypriot who has extensively performed classical, flamenco and jazz around the world.
An Oxford University graduate (2006 / DPhil Biochemisty / Linacre college), Mark used the pandemic period to focus on this new, culturally important project.
He shares his passion for Greek music with a wider audience via the publication of 'Spirit of the Greeks' and new audio recordings of traditional Greek music on guitar.
'Spirit of the Greeks' book (in paperback, kindle and PDF) and the album are available here.
Song titles:
To Zeibekiko Tis Evdokias - Manos Loizos
Misirlou - Traditional
Never On Sunday - Manos Hatzidakis
Xekina Mia Psaropoula - Dimitris Gogos
Kaimos - Mikis Theodorakis 
Zorba's Dance - Mikis Theodorakis
Bouzouki Mou Diplochordo - Markos Vamvakaris
Frangosyriani - Markos Vamvakaris
Siko Horepse Sirtaki - Georgos Zambetas
Pou Nai Tha Chronia - Stavros Kougioumtzis
READ MORE: Giannis Haroulis one of Greece's most talented artists.