The husband of murdered Caroline Crouch arrived in court for his first hearing on Tuesday as a crowd of angry onlookers told him to "rot in prison."
Babis Anagnostopoulos wore a bullet-proof vest and was flanked by a dozen armed guards as he walked into court this morning, where he is expected in front of a judge to repeat a murder confession he gave to police last week.
As police led him inside the courthouse, dozens of protesters heckled him - shouting "killer" and "monster" amid a national outpouring of anger at a case that has shocked the whole of Greece.
Anagnostopoulos had initially claimed that Crouch died in the early hours of May 11 in a burglary-gone-wrong, but last week dramatically admitted to having killed her himself and then invented the break-in so he could raise their infant daughter.
Prosecutors will argue today that Crouch's murder was premeditated and Anagnostopoulos should be jailed for life - pointing to a CCTV camera with its memory card removed hours before she died.
Smartwatch data suggests that she was asleep when she was smothered.
Anagnostopoulos is expected to argue, in seeking a lighter sentence, that the killing took place in the heat of the moment, amid a bitter argument in which Crouch had threatened to leave him and take their daughter.
But just moments before the hearing got underway, Vassilis Spyrou - one of the two lawyers assigned to defend the case - quit, saying he decided for "personal reasons" without elaborating further.
According to reports, both sets of her grandparents are communicating, with the child's best interest in mind.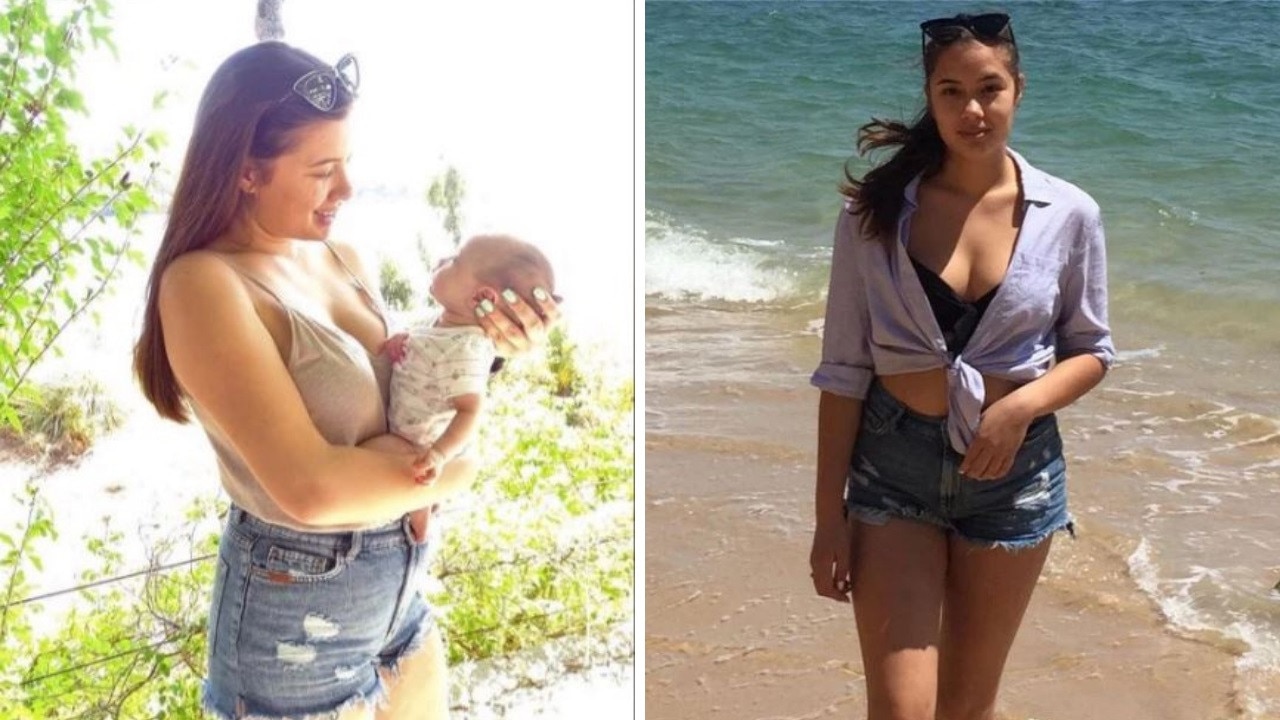 The juvenile court will also hear from a social worker on who should raise Lydia, but if an agreement cannot be reached between the two families, the issue will be decided by a judge at a later hearing.
At the same time, in a separate hearing within the same complex, a juvenile court will sit to decide the fate of the couple's 11-month-old daughter Lydia, who is currently being looked after by Anagnostopoulos's parents.
The murderers father Constantinos and mother Georgia live in Athens and want to retain custody of the child.
Crouch's distraught parents Susan and David Crouch, who live in their retirement home on the island of Alonnisos, are also demanding custody of her.
Mr Harmanis, the lawyer representing Ms Crouch's family, said they have filed a civil lawsuit arguing that the girl should grow up on Alonnisos where Crouch herself was raised.
But he added that they have "good relations" with the Anagnostopoulos family and is hopeful that some kind of joint arrangement can be worked out.
READ MORE: Cleaning lady raped and beaten for eight hours in Petralona.