Foreign Minister Nikos Dendias, who is visiting Oman, met with Royal Office Minister and National Security Advisor Gen. Sultan bin Mohammed Al Nu'amani.
The Wednesday discussion between Dendias and the Omani General focused on the developments in Yemen, Iran, Iraq and Greece's role as intermediary in the region.
Shared commitment to the international Law was confirmed.
A meeting with the Chairman of Public Authority for Special Economic and Free Zones Ali bin Masoud Al Sunaidy focused on opportunities for strengthening cooperation on investments and bilateral trade with an emphasis on shipping, renewable energy sources and tourism.
Earlier, the Greek foreign minister had a meeting in Muscat with the Ambassador of Cyprus to Oman Andreas Nikolaidis and discussed the recent developments in Oman, the foreign ministry posted on Twitter.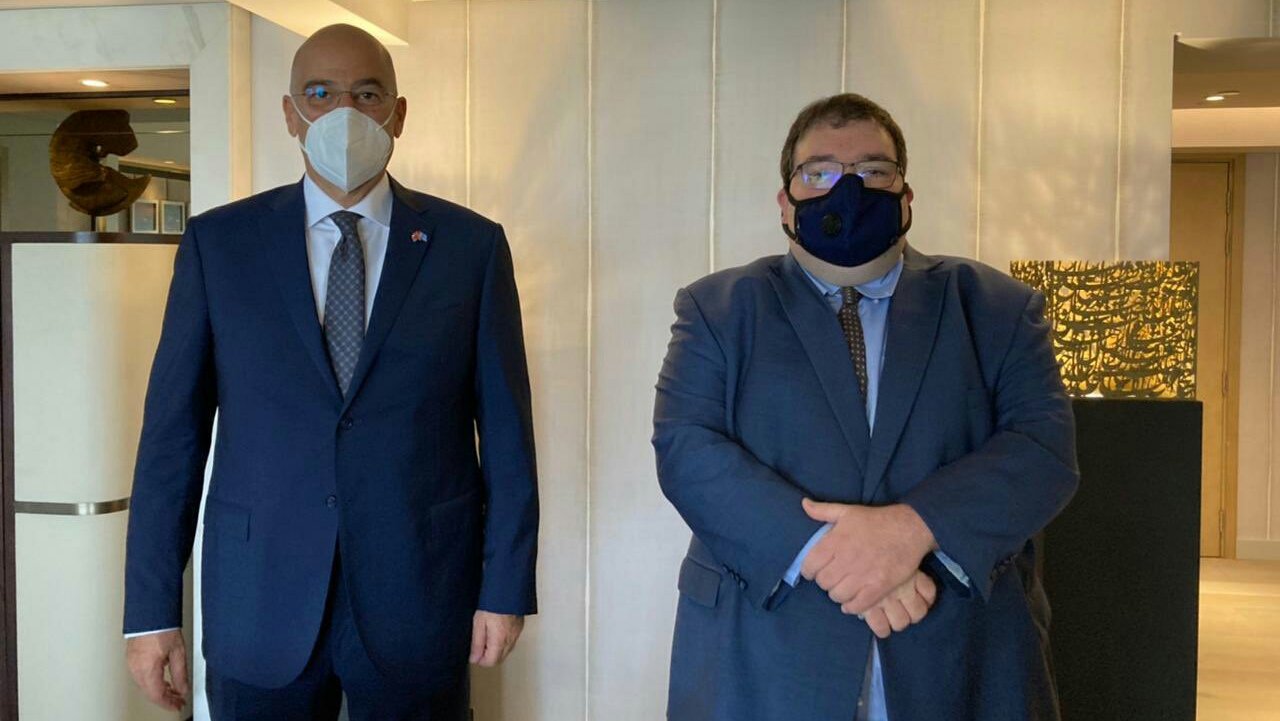 READ MORE: Egyptian President al-Sisi in Athens: We discussed situations in Syria, Lebanon and Libya.