The paradise island of Kefalonia has no shortage of fantastic beaches, and choosing one or two to go to can be an overwhelming task.
Here are the Top 5 beaches on the Ionian Island that should make your decision making a little easier!
Myrtos
Myrtos, the postcard-perfect swim spot featuring azure waters and white sand is the island's number one attraction.
Surrounded by dramatic towering cliffs, Myrtos is often ranked among the best beaches in the world. It is located in the northern part of Kefalonia, 3 km after the village of Divarata.
Going down to the sand, admire the magic of the coast from above and take lots of pictures.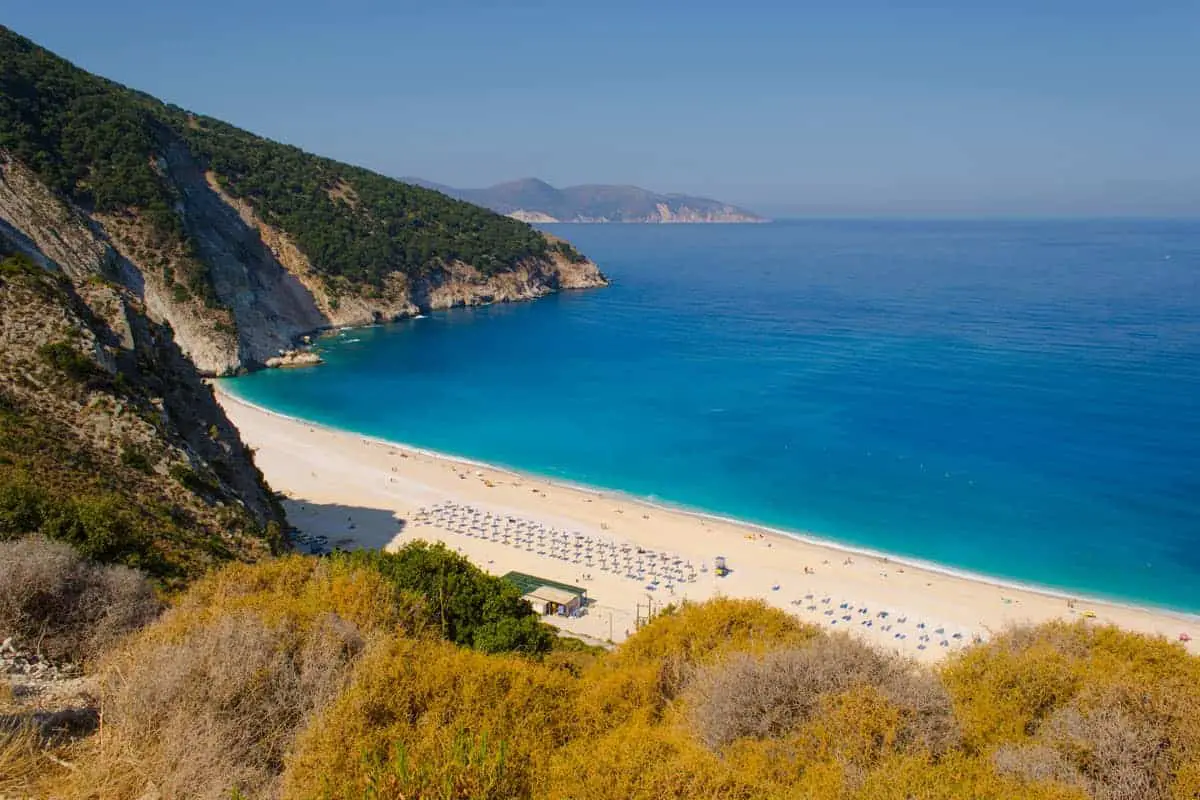 Unfortunately, there is no natural shade, but a part of it is serviced with sunbeds and umbrellas.
Make sure you arrive early in the morning to avoid big crowds.
Antisamos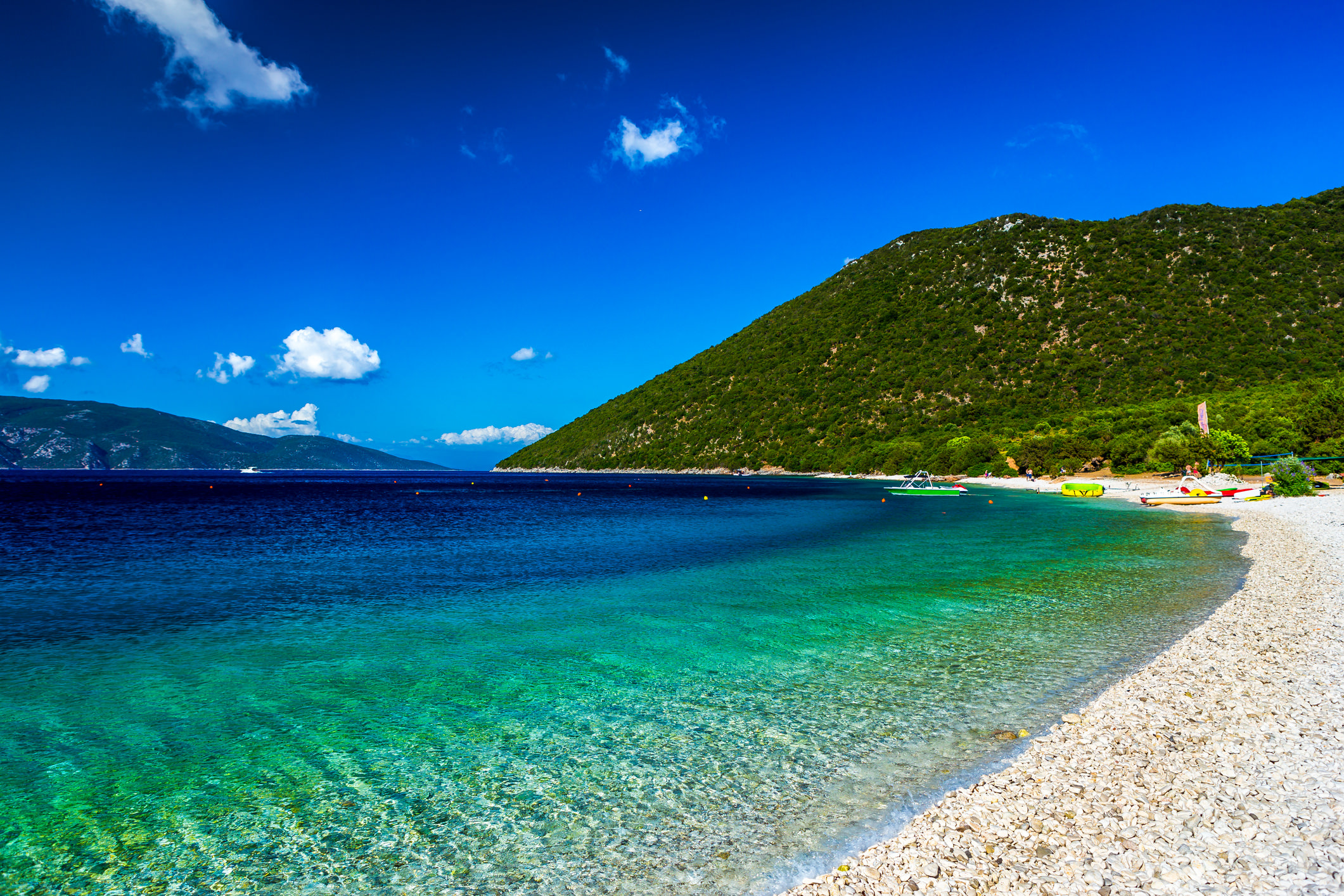 Located on the western side of Kefalonia, near Sami, facing Ithaca, Antisamos is renowned for running a wide colour gamut from ultramarine blue to cyan green.
Located in a closed bay, surrounded by a lush green landscape, the beach has coarse pebbles and it is therefore a good idea to bring your water shoes.
Emblisi
Nestled in a beautiful, closed bay on the northeaster side of Kefalonia, near Fiskardo, Emblisi consists of stark white pebbles, while the bottom of the sea is sandy.
The large smooth slab-like rocks on the left side of the beach are ideal for sunbathing. In addition to the pristine waters, there is also a fascinating seabed and is ideal for snorkelling.
There are no umbrellas and sunbeds, but there is a canteen where you can get the essentials.
Located on the southwester side of the island just after Lixouri, Xi is Kefalonia's most distinctive beach.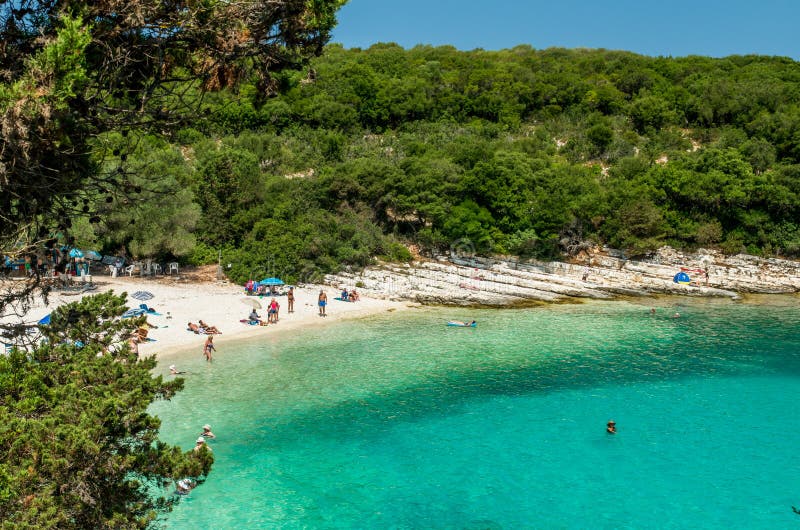 Easily accessible, with crystal clear shallow waters, Xi also features water sports facilities, numerous bars, sunbeds and umbrellas.
What makes it stand out is its dark brown-red sand, attributed to its clay composition.
Take the opportunity to enjoy a natural spa experience – smear your whole body with clay before plunging into the sea.
Clay helps to cleanse and tighten the skin and here you'll clay sand galore at your disposal.
Petani
The name comes from the Homeric word "εΠηΕΤΑΝΟΙ", which means an area rich in water all year round.
White pebbles, limestone walls, crystal clear waters and a lush green landscape all combine to create a collectible work of art.
The springs that flow down from the mountain, pour into the sea; sea currents dye the waters in all shades of blue.
Legend has it that in ancient times, fairies washed their clothes in the springs while enjoying the view.
Makris Gialos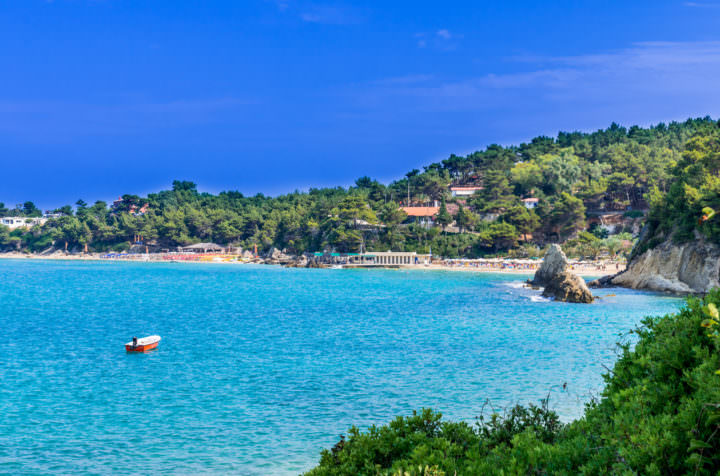 Lengthy and cosmopolitan, Makris Gialos is close to Argostoli.
Along its golden sandy beach you will find bars offering umbrellas and sunbeds, some of which may require reservations, especially in August.
There are also water sports facilities.
READ MORE: Visiting Corfu this summer? Don't miss out on these 10 things!