US Ambassador Geoffrey Pyatt expressed appreciation for his meeting with Greek Foreign Minister Nikos Dendias in a tweet on Friday, saying that they discussed the minister's recent trip to the Middle East and the outbreak of violence between Israelis and Palestinians.
"Very much appreciated the opportunity to update with Minister [Nikos Dendias] following his successful travels in the Middle East, reinforcing our common effort to support an end to violence that has tragically claimed the lives of so many Israeli and Palestinian civilians," Pyatt said in his post.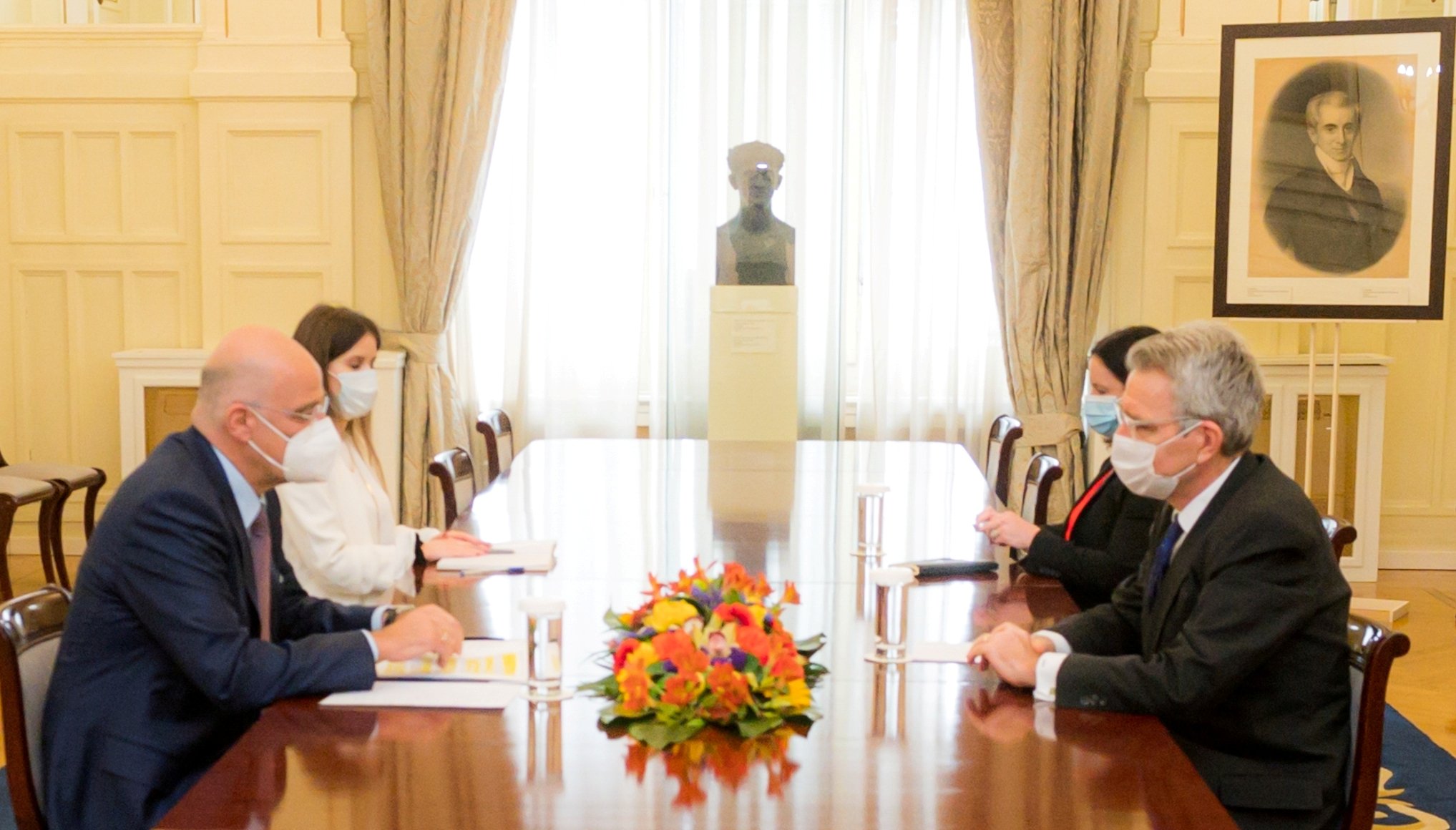 In another tweet, Dendias said "focus on latest developments in the region, with particular focus on the ceasefire achieved in Israel and Gaza," adding: "isues of bilateral cooperation were also discussed."
READ MORE: Ambassador Pyatt: Biden committed to raising Greece-US relations "to the next level."